organization profile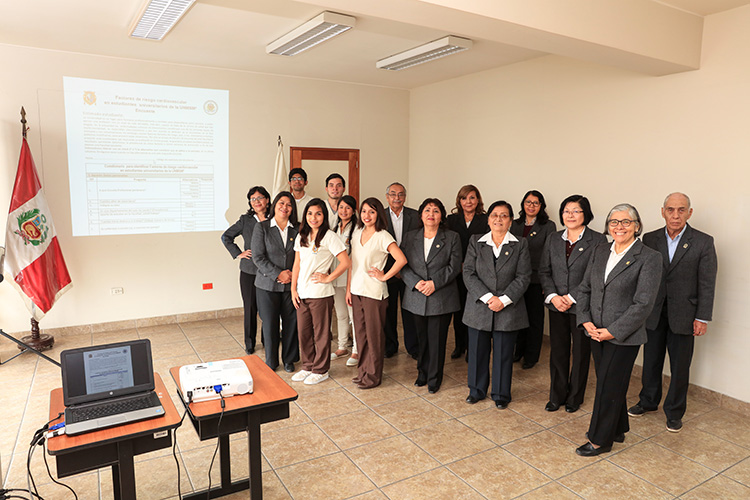 El grupo Nutrición y Obesidad está conformado por docentes y estudiantes de la Facultad de Medicina con experiencia en estudios sobre nutrición y sobre obesidad. El grupo se ha integrado como tal a raíz de la convocatoria del VRI. Los temas de investigación de los integrantes del grupo, así como por sus tesistas son abordados por ambos enfoques de investigación, cuantitativos y cualitativos. Entre los temas cuantitativos, se tienen, por ejemplo: relación entre la obesidad y la deficiencia de la vitamina D; factores asociados al sobrepeso y obesidad en pre-escolares, relación entre hábitos alimentarios y el índice de masa corporal en estudiantes universitarios, ingesta de sodio en universitarios, validación de un cuestionario de frecuencia de consumo para estimar la ingesta de energía y macronutrientes de mujeres, como el diseño de escalas de siluetas de la imagen corporal en preescolares para que sea aplicado por la madre o cuidador del niño. Entre los temas cualitativos: percepción de la imagen corporal en madres, en adolescentes, barreras para mantener una alimentación saludable y actividad física diaria en diabéticos, entre otros temas.
Fingerprint
Dive into the research topics where Alimentación, nutrición y obesidad is active. These topic labels come from the works of this organization's members. Together they form a unique fingerprint.
Network
Recent external collaboration on country level. Dive into details by clicking on the dots.


Research output
5

Citations

2

h-Index

5

Article
Torres-Iberico, R.,

Palomo-Luck, P.

, Torres-Ramos, G. & Lipa-Chancolla, R.,

1 Apr 2017

,

In:

Revista Peruana de Medicina de Experimental y Salud Publica.

34

,

2

,

p. 201-208

8 p.

Research output: Contribution to journal › Article › peer-review