organization profile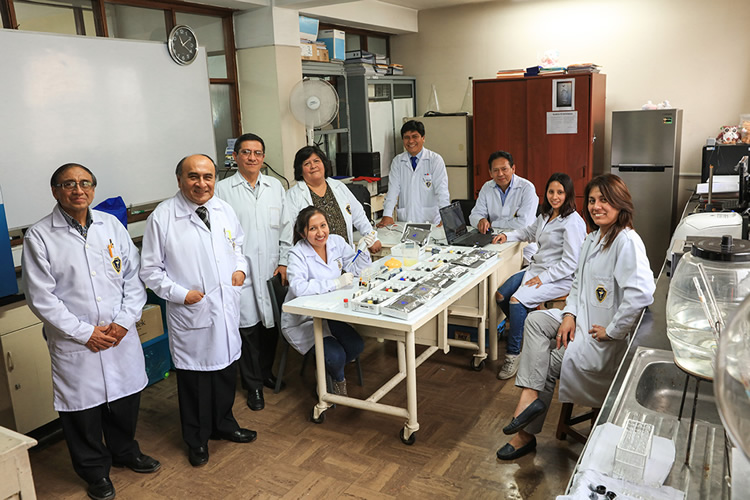 El grupo de investigación "Análisis Bioquímicos Clínicos y Toxicológicos en Salud y Enfermedad" (ANBICLIT), se forma en el Departamento Académico de Bioquímica, está conformado por profesores de diversas asignaturas de la Universidad Nacional Mayor de San Marcos, profesionales del área de la salud; alumnos tesistas de pre y posgrado y alumnos del último año, que desean iniciarse en el campo de la investigación científica.
Fingerprint
Dive into the research topics where Análisis bioquímicos clínicos y toxicológicos en salud y enfermedad is active. These topic labels come from the works of this organization's members. Together they form a unique fingerprint.
Network
Recent external collaboration on country level. Dive into details by clicking on the dots.

Iannacone, J., Alvariño, L.,
Carhuapoma, M.
, Panduro, G., Alarcón, G., Castañeda, L. & Carrasco, L.,
1 Sep 2018
,
In :

Revista Electronica de Veterinaria.
Research output: Contribution to journal › Scientific review
Iannacone, J. J., Alvariño, L., Valle Riestra, V., Ymaña, B., Argota, G., Fimia, F.,
Carhuapoma, M.
& Castañeda, L.,
1 Jan 2016
,
In :

Revista de Toxicologia.
p. 31-38
8 p.
Research output: Contribution to journal › Article