organization profile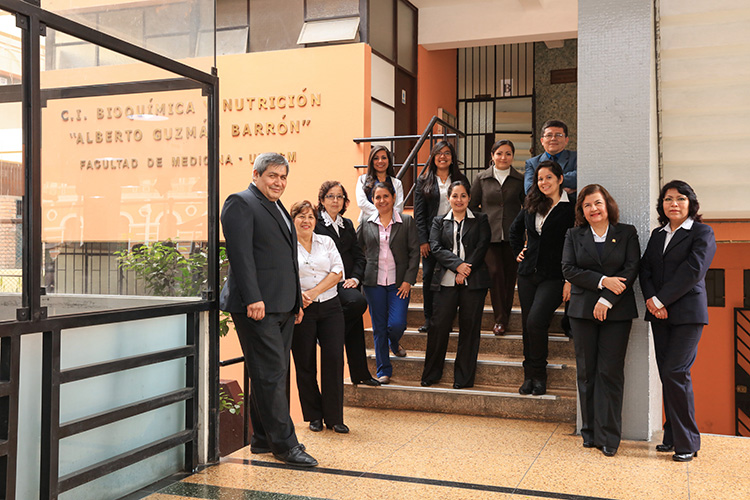 En los últimos tiempos, debido al avance de la Ciencia y la Tecnología, se ha ido incrementando la Esperanza de Vida al Nacer, en el Perú es de 75.5 años, siendo 78 años en mujeres y 73 años en hombres, lo que ha conllevado al incremento de la población Adulta Mayor de la Tercera (60 a 74 años) y Cuarta Edad (75 a 89 años), incrementando a su vez la Prevalencia de las Enfermedades Crónicas No Transmisibles o No Comunicables (ECNT o ECNC), como la Obesidad, Diabetes Mellitus, Dislipidemias, Enfermedades Cardiovasculares, Cáncer y Síndrome Metabólico, entre otras. En la etología de dichas enfermedades intervienen principalmente los estilos de vida, y dentro de ellos la alimentación que con el procesamiento industrial previo inducen a todas ellas y en especial al Síndrome Metabólico.
Fingerprint
Dive into the research topics where Antioxidantes, metabolismo nutricional y salud is active. These topic labels come from the works of this organization's members. Together they form a unique fingerprint.
Network
Recent external collaboration on country level. Dive into details by clicking on the dots.


Jacobson, D. K., Honap, T. P., Ozga, A. T., Meda, N., Kagoné, T. S., Carabin, H., Spicer, P., Tito, R. Y., Obregon-Tito, A. J., Reyes, L. M.,

Troncoso-Corzo, L.

, Guija-Poma, E., Sankaranarayanan, K. & Lewis, C. M.,

Dec 2021

,

In:

Scientific Reports.

11

,

1

, 1724.

Research output: Contribution to journal › Article › peer-review

Montag, D., Delgado, C. A., Quispe, C., Wareham, D., Gallo, V., Sanchez-Choy, J., Sánchez, V., Anaya, R., Flores, E., Roca, L., Mamani, V.,

Rivera Medina, J.

, Velasquez, P., Del Aguila, C., Prendergast, A. & Palomino, J.,

13 May 2021

,

In:

BMJ Open.

11

,

5

, e045609.

Research output: Contribution to journal › Article › peer-review

Jacobson, D. K., Honap, T. P., Ozga, A. T., Meda, N., Kagoné, T. S., Carabin, H., Spicer, P., Tito, R. Y., Obregon-Tito, A. J., Reyes, L. M.,

Troncoso-Corzo, L.

, Guija-Poma, E., Sankaranarayanan, K. & Lewis, C. M.,

Dec 2021

,

In:

Scientific Reports.

11

,

1

, 10114.

Research output: Contribution to journal › Comment/debate