organization profile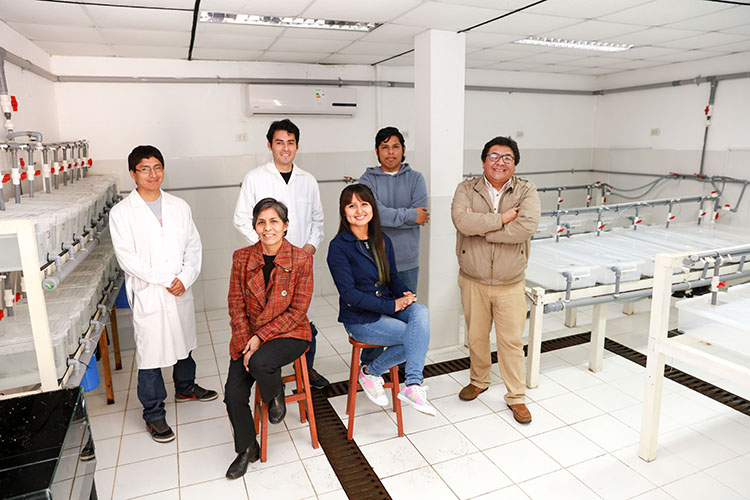 El Grupo de Investigación BIOAQUA está constituido por profesores de la Facultad de Ciencias Biológicas UNMSM, que realizan investigación en organismos y ambientes acuáticos desde hace 5 a 10 años. Las áreas específicas de investigación del grupo son el control microbiológico de ambientes de producción acuícola, determinando la calidad de agua. El área de taxonomía de organismos plantónicos ha sido abordada investigando la diversidad de las comunidades de fitoplancton y perifiton en ambientes dulceacuícolas. Al mismo tiempo, se ha venido investigando el efecto de las variaciones bióticas y abióticas en organismos acuáticos en condiciones controladas. El área zoológica ha sido abordada mediante el estudio de la composición y estructura de las comunidades de macroinvertebrados bentónicos en ambientes prístinos e impactados. Nuestro grupo BIOAQUA plantea generar conocimiento y aportar soluciones, de forma multidisciplinaria, a los efectos de las perturbaciones antrópicas y naturales a estos ecosistemas dulceacuícolas.
Fingerprint
Dive into the research topics where Biodiversidad y ecología de ambientes acuáticos continentales is active. These topic labels come from the works of this organization's members. Together they form a unique fingerprint.
Network
Recent external collaboration on country level. Dive into details by clicking on the dots.


Chumpitaz-Segovia, C.,

Alvarado, D.

, Ogata-Gutiérrez, K. & Zúñiga-Dávila, D.,

2020

,

In:

Canadian Journal of Microbiology.

66

,

11

,

p. 641-652

12 p.

Research output: Contribution to journal › Article › peer-review

Sweeney, B. W., Battle, J. M., Funk, D. H., Flowers, W. R., Ojeda, T. G.,

Huamantinco, A.

, Jackson, J. K. & Arnold, M.,

1 Mar 2020

,

In:

Limnologica.

Research output: Contribution to journal › Article › peer-review