organization profile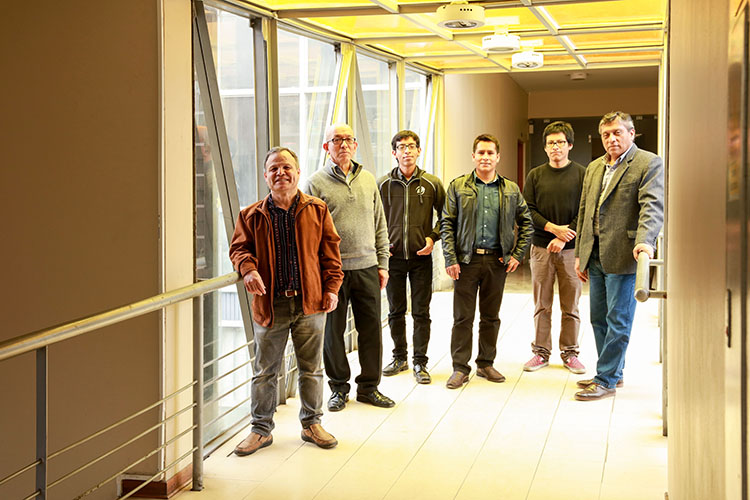 Se propone estudiar la biodiversidad de invertebrados marinos del Perú. Las investigaciones se basarán principalmente en la realización de inventarios de la fauna en lugares de importancia. Los diseños de recolecta de información permitirán determinar biotopos así como fortalecer la colección científica de invertebrados LaBSIM de la Facultad de Ciencias Biológicas. Como productos de investigación se tendrá: el descubrimiento de nuevas especies de invertebrados, la zonificación y caracterización de biotopos en los lugares estudiados, información taxonómica que permitirá elaborar catálogos, guías de identificación y manuales que son base de estudios para evaluación, manejo ambiental y planes de conservación. Los estudios tienen como finalidad dar las bases para la elaboración de planes de manejo y conservación de ambientes marinos. En este sentido, es importante la colaboración que mantenemos con especialistas de Estados Unidos, México, Chile y Brasil.
Fingerprint
Dive into the research topics where Biodiversidad y taxonomía de invertebrados marinos para conservación y manejo de ambientes marinos is active. These topic labels come from the works of this organization's members. Together they form a unique fingerprint.
Network
Recent external collaboration on country level. Dive into details by clicking on the dots.

Darrigran, G., Agudo-Padrón, I., Baez, P., Belz, C.,
Cardoso, F.
, Carranza, A., Collado, G., Correoso, M., Cuezzo, M. G., Fabres, A., Gutiérrez Gregoric, D. E., Letelier, S., Ludwig, S., Mansur, M. C., Pastorino, G., Penchaszadeh, P., Peralta, C., Rebolledo, A., Rumi, A., Santos, S.
& 3 others
, ,
1 Mar 2020
,
In :

Biological Invasions.
p. 853-871
19 p.
Research output: Contribution to journal › Article
Miloslavich, P., Cruz-Motta, J. J., Hernández, A., Herrera, C., Klein, E., Barros, F., Bigatti, G., Cárdenas, M., Carranza, A., Flores, A., Gil-Kodaka, P., Gobin, J., Gutiérrez, J., Krull, M., Lazarus, J. F., Londoño, E., Lotufo, T., Macaya, E., Mora, E., Navarrete, S.
& 9 others
, ,
1 Jan 2016
,
Marine Benthos: Biology, Ecosystem Functions and Environmental Impact.
55 p.
Research output: Chapter in Book/Report/Conference proceeding › Chapter