organization profile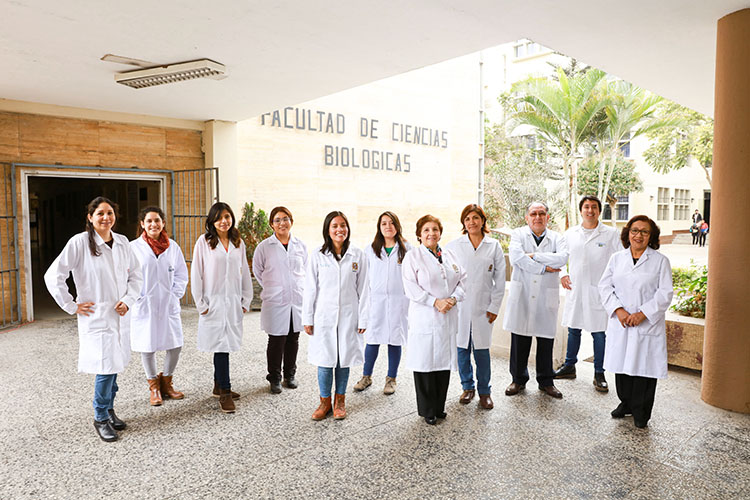 Somos un grupo de docentes investigadores especialistas en las áreas de Parasitología, Biología molecular, Recursos pesqueros de ambiente marino y de aguas continentales y de fauna silvestre con amplia experiencia y publicaciones en la materia. Interesados en estudiar la biodiversidad parasitaria, su identificación taxonómica utilizando características morfológicas y herramientas genético molecular para conocer su relación filogenética; además, desarrollar ciclos experimentales en modelo animal con la finalidad de entender la relación hospedero-parásito, especialmente de aquellos de importancia zoonótica. Estos estudios permitirán ampliar el catálogo de especies de parásitos para nuestro país y reglamentar normas de salubridad para su prevención, control y conservación en fauna silvestre.
Fingerprint
Dive into the research topics where Biología molecular de parásitos y de recursos pesqueros is active. These topic labels come from the works of this organization's members. Together they form a unique fingerprint.
Network
Recent external collaboration on country level. Dive into details by clicking on the dots.


Ccorahua, R., Eca, A.,

Ramírez, P.

, Abanto, M.,

Garcia-De-la-Guarda, R.

, Sánchez, T. &

Sánchez-Venegas, J.

,

Feb 2021

,

In:

Revista Peruana de Biologia.

28

,

1

, e19743.

Research output: Contribution to journal › Article › peer-review

Lopez, K., Arriaga, M. B., Aliaga, J. G., Barreda, N. N., Sanabria, O. M., Huang, C. C., Zhang, Z.,

García-De-la-Guarda, R.

, Lecca, L., Carvalho, A. C. C., Kritski, A. L. & Calderon, R. I.,

Jan 2021

,

In:

PLoS ONE.

16

,

1 January

, e0243184.

Research output: Contribution to journal › Article › peer-review