organization profile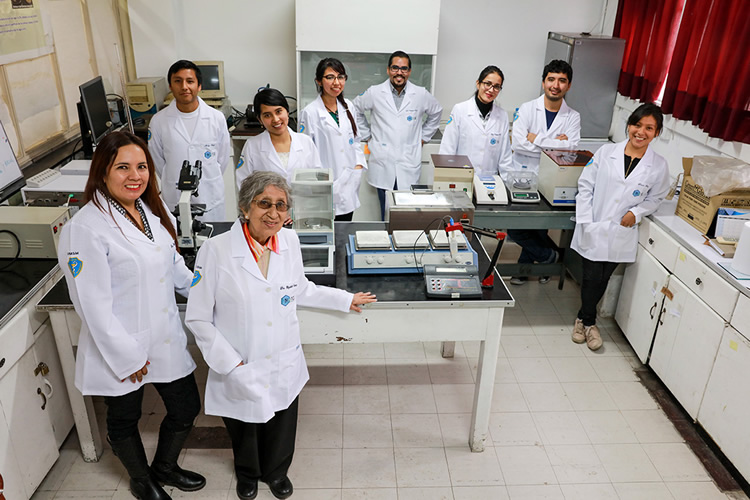 El grupo de Investigación Bioquímica Toxicológica "BIOTOX", formado dentro del Departamento de Bioquímica, está integrado por investigadores nacionales e internacionales en las áreas de la Bioquímica y Toxicología además de estudiantes y tesistas de pre y posgrado de la Facultad de Farmacia y Bioquímica. La idea de formar el grupo nace en el 2016, como resultado de los proyectos de investigación formativa con estudiantes de la Escuela de Toxicología y la interacción con el Dr. José E Manoutou de la Universidad de Connecticut (USA), miembro de la Society of Toxicology (SOT) con quien tuvimos la oportunidad de presentarnos a la convocatoria del SOT International Tox Scholar Outreach Grant Program y resultar ganadores, por lo que tendremos apoyo del SOT para la visita del Dr. Manoutou a nuestra facultad en el mes de agosto de 2017. El grupo tiene el interés de estudiar a nivel bioquímico, genético y epigenético los disturbios metabólicos y efectos tóxicos causados por xenobióticos in vivo e in vitro empleando técnicas y modelos experimentales para medir la actividad de diferentes enzimas y metabolitos principalmente de defensa antioxidante y hepatotoxicidad; así como, técnicas moleculares para el estudio y evaluación de marcadores de exposición.
Fingerprint
Dive into the research topics where Bioquímica toxicológica is active. These topic labels come from the works of this organization's members. Together they form a unique fingerprint.
Network
Recent external collaboration on country level. Dive into details by clicking on the dots.


Research output
4

Citations

2

h-Index

4

Article
Ramos-Escudero, F., Morales, M. T., Ramos Escudero, M.,

Muñoz, A. M.

, Cancino Chavez, K. & Asuero, A. G.,

Feb 2021

,

In:

Food Research International.

140

, 110022.

Research output: Contribution to journal › Article › peer-review

Best, I., Casimiro-Gonzales, S., Portugal, A., Olivera-Montenegro, L., Aguilar, L.,

Muñoz, A. M.

& Ramos-Escudero, F.,

Oct 2020

,

In:

Heliyon.

6

,

10

, e05209.

Research output: Contribution to journal › Article › peer-review