organization profile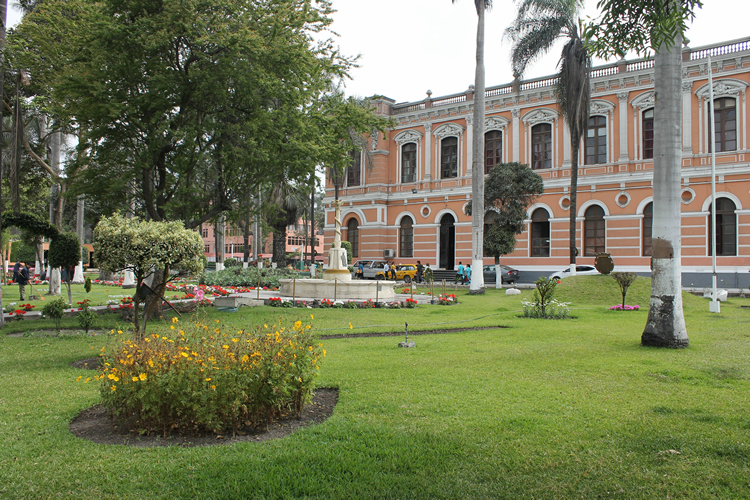 El grupo de investigación Bioquímica y Genómica Molecular Aplicada, coordinado por la Mg. Luz Dora Velasquez Ramos, está integrado por profesionales especialistas, en Genómica, Bioquímica, Biología Molecular, Endocrinología y Nutrición, con redes de investigación entre instituciones nacionales y extranjeras en el ámbito de la investigación en ciencias médicas, genotipificación, biología molecular de recursos naturales, con el propósito de proponer alternativas direccionadas, en el amplio campo de acción en el que se desarrolla las ciencias biomédicas, y su vinculación con el medio ambiente. El grupo de investigación se constituye, con la finalidad de realizar estudios de investigación básica y aplicada en los campos de la bioquímica clínica, la genómica molecular, la metagenómica, la nutrigenómica, desarrollo de biomarcadores y la utilización de los recursos naturales para su aplicación y uso en la salud, nutrición y biocomercio.
Fingerprint
Dive into the research topics where Bioquímica y genómica molecular aplicada is active. These topic labels come from the works of this organization's members. Together they form a unique fingerprint.
Network
Recent external collaboration on country level. Dive into details by clicking on the dots.


Research output
1

Citations

1

h-Index

1

Article
Cotos, M. R. C., Hameed, I. H., Escajadillo, S. B. E., Llica, E. R., Figueroa, M. G. R. &

Olivera Garcia, J. E.

,

2020

,

In:

Research Journal of Pharmacy and Technology.

13

,

5

,

p. 2192-2198

7 p.

Research output: Contribution to journal › Article › peer-review