organization profile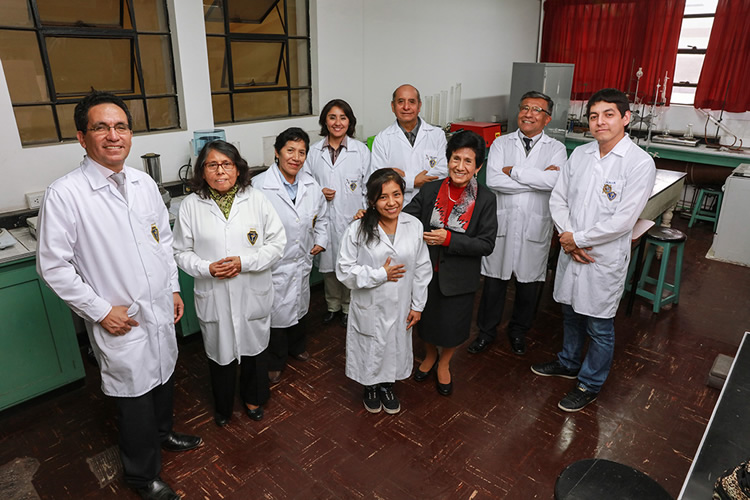 Nuestro grupo de investigación está integrado por profesores y alumnos dedicados a generar nuevo conocimiento en las área de alimentos, su composición química por el contenido de nutrientes esenciales, de sus componentes bioactivos y de la tecnología de su procesamiento para minimizar las perdidas que se producen en sus componentes lábiles. Lo cual permite aportar información para sistematizar bases de datos y para conocer los reales aportes a la nutrición humana.
Fingerprint
Dive into the research topics where Caracterización integral y procesos tecnológicos de alimentos funcionales y nutraceúticos is active. These topic labels come from the works of this organization's members. Together they form a unique fingerprint.
Network
Recent external collaboration on country level. Dive into details by clicking on the dots.


Research output
4

Citations

1

h-Index

1

Article
Córdova-Ramos, J. S.

, Gonzales-Barron, U. & Cerrón-Mallqui, L. M.,

1 Jul 2018

,

In:

LWT.

p. 506-510

5 p.

Research output: Contribution to journal › Article › peer-review