organization profile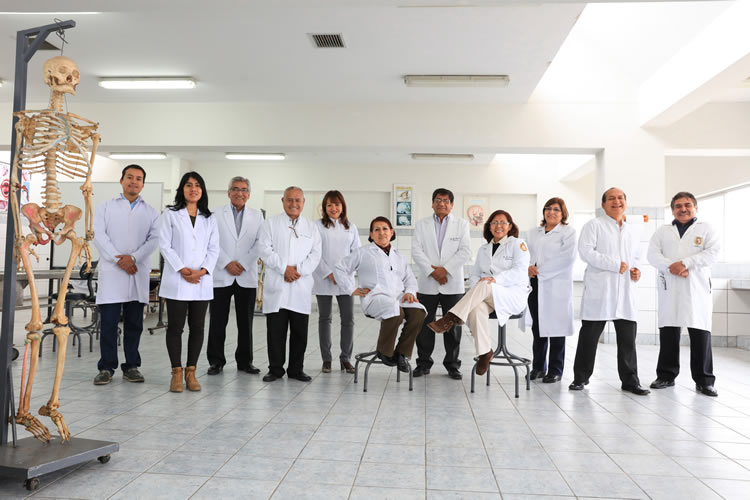 La formación de un grupo de investigación, se inicia identificando a los docentes que tengan vocación de trabajar en el campo de la investigación. El grupo trabajara en el área de las ciencias de la salud y las ciencias básica que explican y dan soporte a la aplicación de actividades preventivas promocionales y salud pública, así como estrategias y técnicas para mantener saludable a la población. Pero los conocimientos científicos que se logre producto de las pesquisas , no solo va servir para lograr la prevención de los males, sino también para dar solución a los problemas de salud cuando las enfermedades están en periodos patogénicos, así el abordaje clínico está sustentado en las ciencias básicas, y el conocimiento de la enfermedad en los grupos poblacionales está relacionado a identificar los elementos de riesgo y los determinantes de salud que pueden afectar a nuestra población más sensible como son los niños y los adultos mayores. Nuestras líneas de investigación reflejan nuestro propósito, por eso hemos formado un grupo variado que está integrado por diversos docentes que trabajamos en dos área de la profesión y la competencia está en la integración adecuada de todos nosotros
Fingerprint
Dive into the research topics where Ciencias básicas estomatológicas y salud pública is active. These topic labels come from the works of this organization's members. Together they form a unique fingerprint.
Network
Recent external collaboration on country level. Dive into details by clicking on the dots.

Research Output
4

Citations

1

h-Index

2

Article
Alexy, E. R., Podewils, L. J., Mitnick, C. D., Becerra, M. C., Laserson, K. F. &
Bonilla, C.
,
1 Mar 2012
,
In :

International Journal of Tuberculosis and Lung Disease.
p. 364-369
6 p.
Research output: Contribution to journal › Article