organization profile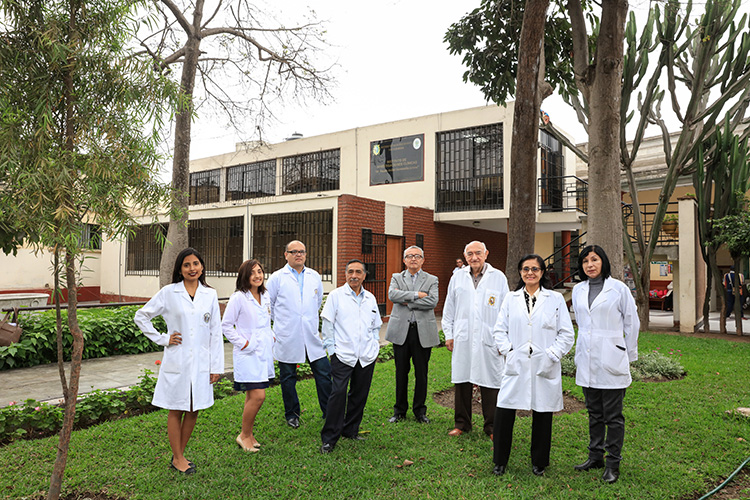 El grupo de investigación CLINMET se ha conformado por afinidad de objetivos en la investigación de varios de sus componentes, anteriormente han participado en muchos proyectos así como en la publicación de los resultados, ya sea en grupo o por separado, en su condición de investigadores permanentes del Instituto de Investigaciones Clínicas "Fausto Garmendia Lorena". La razón actual que los reúne es la coincidencia en la línea de investigación común, que es la referente al estudio de nivel clínico de las enfermedades crónicas no trasmisibles (ECNT) como son la obesidad, diabetes mellitus (DM), dislipoproteinemias, hipertensión arterial (HTA), cáncer, así como las morbilidades conexas a ellas, tanto en lo que se refiere a su prevalencia, distribución por edad y género, etiopatogenia, fisiopatología, características clínicas como a su prevención y tratamiento.
Fingerprint
Dive into the research topics where Clínica metabólica is active. These topic labels come from the works of this organization's members. Together they form a unique fingerprint.
Network
Recent external collaboration on country level. Dive into details by clicking on the dots.


Larrabure, G.

, Chero-Osorio, S., Silva-Quiñones, D., Benndorf, C., Williams, M., Gao, F., Gamarra, C., Alarcón, A., Segura, C., Teplyakov, A. & Rodriguez-Reyes, J. C. F.,

Mar 2021

,

In:

Hydrometallurgy.

200

, 105544.

Research output: Contribution to journal › Article › peer-review

Mitro, S. D.,

Larrabure-Torrealva, G. T.

, Sanchez, S. E., Molsberry, S. A., Williams, M. A., Clish, C. & Gelaye, B.,

1 Feb 2020

,

In:

Journal of Affective Disorders.

p. 422-428

7 p.

Research output: Contribution to journal › Article › peer-review

Mitro, S. D.,

Larrabure-Torrealva, G. T.

, Sanchez, S. E., Molsberry, S. A., Williams, M. A., Clish, C. & Gelaye, B.,

1 Feb 2020

,

In:

Journal of Affective Disorders.

262

,

p. 422-428

7 p.

Research output: Contribution to journal › Article › peer-review