organization profile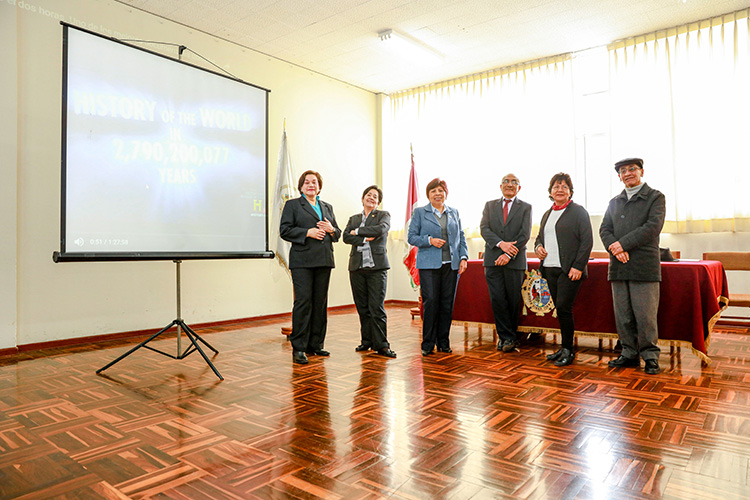 Este GI está conformado en su totalidad por docentes y estudiantes de pre y posgrado de la especialidad de comunicación organizacional, una de las tres especialidades de la carrera de comunicación social. Su conformación por lo tanto ya estuvo dada desde el principio y acomete tareas de docencia, investigación y proyección social. Los docentes son también profesionales que trabajan en imagen institucional, proyectos de comunicación organizacional, empresas de comunicación, educación a través de las tecnologías de la comunicación e información, comunicación en conflictos sociales e interculturalidad. Sus logros, aparte de su trayectoria profesional está relacionada con los proyectos de investigación que llevan a cabo, la innovación curricular desarrollada periódicamente en nuestra Escuela, ya que estamos hablando de una especialidad nueva en nuestro país y en nuestra universidad y en la organización de diversos seminarios internos y externos a la universidad para el desarrollo de esta disciplina.
Fingerprint
Dive into the research topics where Comunicación social especialidad organizacional is active. These topic labels come from the works of this organization's members. Together they form a unique fingerprint.
Network
Recent external collaboration on country level. Dive into details by clicking on the dots.


Cuadros, Z., Hurtado, E. &

Cornejo, C.

,

Dec 2020

,

In:

PLoS ONE.

15

,

12 December

, e0244138.

Research output: Contribution to journal › Article › peer-review

Aldunate, N., López, V.,

Cornejo, C.

, Moënne-Loccoz, C. & Carré, D.,

1 Aug 2019

,

In:

Revista Signos.

52

,

100

,

p. 217-241

25 p.

Research output: Contribution to journal › Article › peer-review