organization profile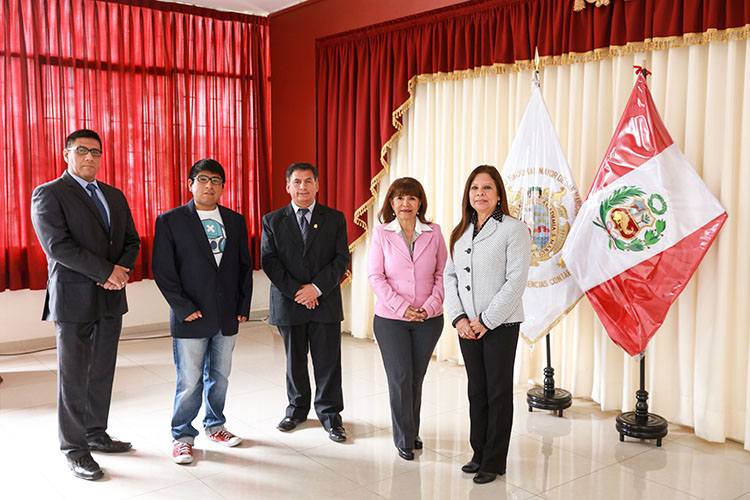 El grupo COSTOS AMBIENTALES está conformado por profesionales de distintas disciplinas como contadores, médicos, matemáticos entre otros, así como tesistas de la unidad de posgrado y estudiantes investigadores de pregrado. Todos los integrantes cuentan con experiencia en el desarrollo de investigaciones científicas y los miembros profesionales han realizado proyectos de investigación CON-CON y SIN-SIN, además de publicar sus artículos en revistas indexadas. Con aportes a la comunidad científica.
Fingerprint
Dive into the research topics where Contabilidad ambiental is active. These topic labels come from the works of this organization's members. Together they form a unique fingerprint.
Network
Recent external collaboration on country level. Dive into details by clicking on the dots.


Research output
16

Citations

3

h-Index

7

Article
Mayta-Tovalino, F., Mendoza-Martiarena, Y.,

Romero-Tapia, P.

,

Álvarez-Paucar, M.

, Gálvez-Calla, L., Calderón-Sánchez, J., Bolaños-Cardenas, R. & Diaz-Sarabia, A.,

2019

,

In:

International Journal of Dentistry.

2019

, 3527872.

Research output: Contribution to journal › Article › peer-review

Mayta-Tovalino, F., Mendoza-Martiarena, Y.,

Romero-Tapia, P.

,

Álvarez-Paucar, M.

, Gálvez-Calla, L., Calderón-Sánchez, J., Bolaños-Cardenas, R. & Diaz-Sarabia, A.,

1 Jan 2019

,

In:

International Journal of Dentistry.

Research output: Contribution to journal › Article › peer-review

Mayta-Tovalino, F., Sedano-Balbin, G.,

Romero-Tapia, P.

, Alvítez-Temoche, D.,

álvarez-Paucar, M.

, Gálvez-Calla, L. & Sacsaquispe-Contreras, S.,

1 Oct 2019

,

In:

Journal of Contemporary Dental Practice.

p. 1206-1211

6 p.

Research output: Contribution to journal › Article › peer-review