organization profile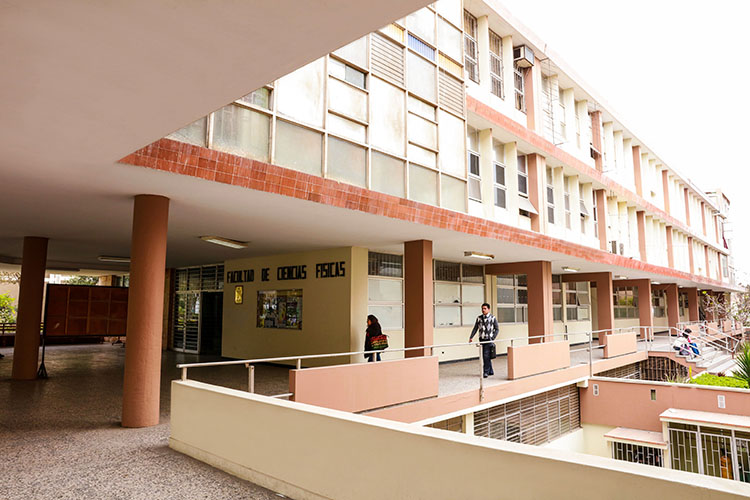 El CEANUM ejecuta proyectos sobre caracterización de materiales aplicando técnicas físicas. Tiene carácter multidisciplinario; participan especialistas de Cristalografía, Física, Química, Arqueología y Arqueometría, y tesistas de pregrado y posgrado. Desarrolla trabajos de colaboración con prestigiosas instituciones como el Institut Français des Études Andines del Centre National de la Recherche Scientifique de Francia, el Museo de Sipan y de Sican en Lambayeque. Actualmente colabora con el Convento de San Francisco en la caracterización de pinturas murales. Desde el 2013 el CEANUM enriquece su metodología usando tecnología de punta como la radiación sincrotrón, con la colaboración del Argonne National Laboratory (Lemont, IL, USA). Además, desde el 2016 somos Usuarios del Laboratorio Nacional de Luz Síncrotron (LNLS-CNPEM) de Brasil, con el proyecto "Characterization of the wall polychromy of Tambo Colorado by Synchrotron X-ray diffraction", aprobado con destacada calificación. El CEANUM también presta servicios a la comunidad y a la empresa; difunde la Cristalografía mediante eventos: - Encuentro por el Centenario de la Difracción de Rayos-X (2012). - II y III Encuentro de Cristalografía (2013 y 2014, respectivamente) - I Congreso Peruano de Cristalografía y Curso de Métodos de Análisis de Policristales por Difracción de rayos X (auspicio: Unión Internacional de Cristalografía) (2015).
Fingerprint
Dive into the research topics where Cristalografía, edafología, arqueometría y nuevos materiales is active. These topic labels come from the works of this organization's members. Together they form a unique fingerprint.
Network
Recent external collaboration on country level. Dive into details by clicking on the dots.


Zeballos-Velásquez, E.

, Prieto, G., Suescun, L., Asto, E. & Moya, F.,

1 Jan 2020

,

In:

Revista Materia.

Research output: Contribution to journal › Article › peer-review