organization profile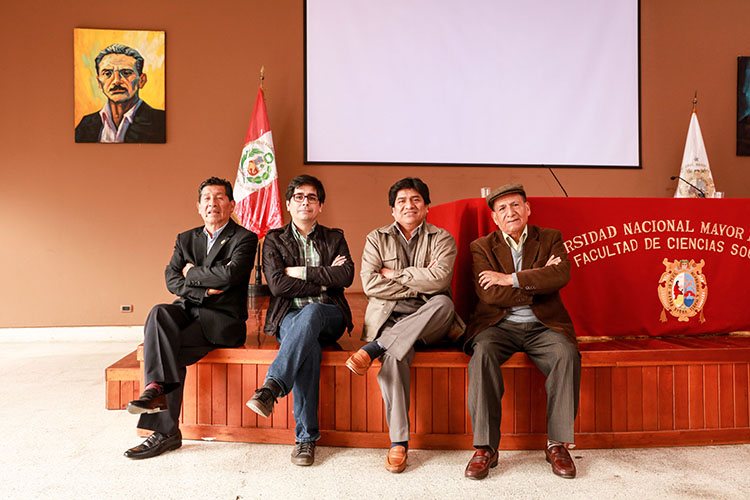 Somos un grupo de investigación que se caracteriza por sus estudios sobre la cultura, la interculturalidad y la educación en el país y en el mundo entero. b) Somos Un grupo de investigación que trata de compartir ideas desde las distintas aristas u orientaciones teóricas que percibimos, con respecto a las formas de discriminación en la sociedad peruana, de preferencia en las escuelas públicas, desde las relaciones interculturales. c) Nuestro objetivo central es aportar a la ciencias de la educación desde las distintas perspectivas y enfoques que se nos presentan en las distintas especialidades.
Fingerprint
Dive into the research topics where Cultura y educación is active. These topic labels come from the works of this organization's members. Together they form a unique fingerprint.
Network
Recent external collaboration on country level. Dive into details by clicking on the dots.


Montag, D., Barboza, M., Cauper, L., Brehaut, I., Alva, I., Bennett, A., Sanchez-Choy, J., Sarmiento Barletti, J. P., Valenzuela, P., Manuyama, J., García Murayari, I., Guimaraes Vásquez, M., Aguirre Panduro, C., Giattino, A., Palomino Cadenas, E. J., Lazo, R., Delgado, C. A., Nino, A., Flores, E. C., Pesantes, M. A.

& 5 others

, ,

7 Jan 2021

,

In:

BMJ Global Health.

6

,

1

, e004479.

Research output: Contribution to journal › Editorial
2/10/15

1 item of Media coverage

Press/Media