organization profile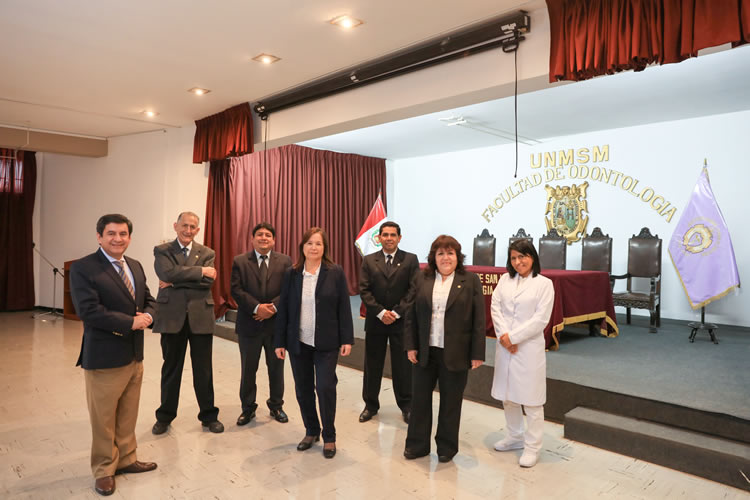 Somos un grupo que ya viene trabajando desde años anteriores en diferentes proyectos de investigación. Hemos desarrollado una cultura organizacional que favorece la investigación y estamos integrados como personas. Todo esto se refuerza con el hecho de que estamos vinculados con la docencia en metodología de investigación científica y en tesis universitaria. Otro aspecto trascendental es nuestra vinculación con la realidad del país ya que muchos de nosotros estamos en cursos de realidad nacional y por lo tanto estamos sensibilizados para responder a los retos que el país necesita.
Fingerprint
Dive into the research topics where Desarrollo e investigación en estomatología is active. These topic labels come from the works of this organization's members. Together they form a unique fingerprint.
Network
Recent external collaboration on country level. Dive into details by clicking on the dots.


Chávez-Sevillano, M. G., Tenorio Estrada, J., Blanco-Victorio, D. J., Lagravère Vich, M. O., Abdo Quintão, C. C. &

Palomino-Gómez, S. P.

,

Mar 2021

,

In:

International Orthodontics.

19

,

1

,

p. 67-75

9 p.

Research output: Contribution to journal › Article › peer-review

Romero-Tapia, P.

, Perez-Vargas, F., Sedano-Balbin, G., Marin, J. & Mayta-Tovalino, F.,

2021

,

In:

Journal of Contemporary Dental Practice.

21

,

10

,

p. 1084-1090

7 p.

Research output: Contribution to journal › Article › peer-review

Arieta-Miranda, J.

, Alcaychahua, A. S., Santos, G. P.,

Sevillano, M. C.

, Verástegui, R. L., Victorio, D. B. & Ramos, G. T.,

Dec 2020

,

In:

Heliyon.

6

,

12

, e05612.

Research output: Contribution to journal › Review article › peer-review