organization profile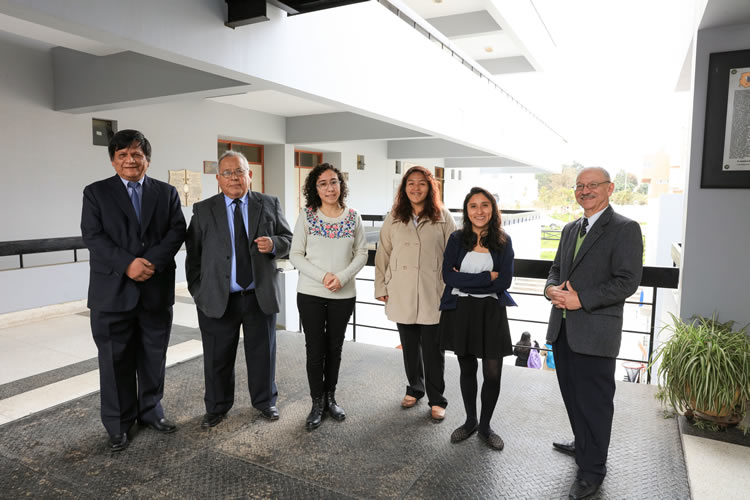 El Grupo se conformó a partir de los nuevos dispositivos legales: la Ley Universitaria y el nueva Estatuto de San Marcos. Previamente se había trabajado como Equipo de investigación con la mayoría de integrantes conformantes actuales, se realizaron varias investigaciones siendo la última relacionada con las actitudes hacia la Democracia y Conducta Política en estudiantes de universidades públicas y privadas de Lima Metropolitana, se tuvieron reuniones periódicas durante el año 2016 hasta culminar en el mes de noviembre con la elaboración del informe técnico y en el mes de enero de 2017 la redacción del informe para ser publicado. La trayectoria del responsable del Grupo de Investigación está avalada por un sinnúmero de publicaciones de investigaciones realizadas en el campo psicosocial, algunos otros investigadores titulares pertenecen a otra disciplina, la de Trabajo Social, habiéndose co-participado en varias investigaciones con dicha investigador, los otros dos titulares forma parte de la Facultad de Psicología con ellos se realizó el año 2016 la investigación en referencia. Se han incluido tres alumnas tesistas de pregrado y egresados tanto de pre- como de posgrado que realizarán sus respectivas Tesis.
Fingerprint
Dive into the research topics where Desarrollo humano y psicología social is active. These topic labels come from the works of this organization's members. Together they form a unique fingerprint.
Network
Recent external collaboration on country level. Dive into details by clicking on the dots.


Matalinares-Calvet, M. L.

,

Díaz-Acosta, A. G.

, Rivas-Díaz, L. H.,

Arenas-Iparraguirre, C. A.

, Baca-Romero, D., Raymundo-Villalva, O. & Rodas-Vera, N.,

1 Jul 2019

,

In:

Acta Colombiana de Psicologia.

p. 99-124

26 p.

Research output: Contribution to journal › Article › peer-review