organization profile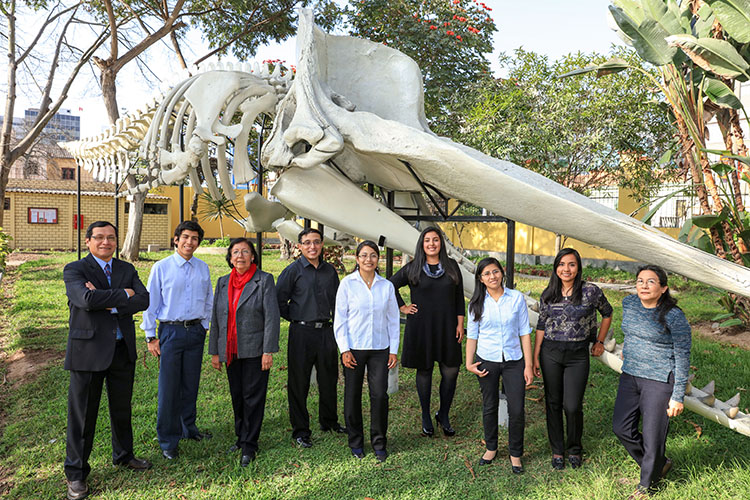 DIMAPA fue constituido el 01/marzo/2017 por los departamentos de Mastozoología y Helmintología del Museo de Historia Natural, los cuales se formaron en 1949 y 1962 respectivamente. Mastozoología alberga una colección de más de 50,000 ejemplares, habiendo reportado más de 150 publicaciones y más de 22 especies nuevas. Por otro lado, Helmintología alberga más de 3456 ingresos incluyendo 54 especies nuevas y más de 70 publicaciones. Desde la década de 1990 ambas jefaturas venimos trabajando en el estudio de los mamíferos y sus parásitos. Nuestro grupo ha participado en proyectos concursables internacionales de gran envergadura como National Science Foundation, Inter-American Institute for Global Change Research (IAI), UNESCO (IABIN); además de proyectos nacionales como INNOVATE y FONDECYT y los institucionales de la UNMSM. Tenemos socios estratégicos como NAMRUD-6, El Field Museum de Chicago, el American Museum of Natural History, la Universidad de Nebraska y el Museum of Vertebrate Zoology. Nuestra perspectiva apunta a documentar la biodiversidad de mamíferos y sus parásitos, las interrelaciones interespecíficas y coevolución, y las enfermedades zoonóticas emergentes con impacto en las poblaciones humanas; para lo cual contamos con grandes colecciones científicas, experiencia, relaciones nacionales e internacionales y un moderno laboratorio de biología molecular.
Fingerprint
Dive into the research topics where Diversidad de mamíferos y sus parásitos y su implicancia en enfermedades zoonóticas emergentes is active. These topic labels come from the works of this organization's members. Together they form a unique fingerprint.
Network
Recent external collaboration on country level. Dive into details by clicking on the dots.


Pavan, A. C., Cadenillas, R., Centty, O.,

Pacheco, V.

& Velazco, P. M.,

9 Mar 2021

,

In:

American Museum Novitates.

2020

,

3966

, 3966.

Research output: Contribution to journal › Article › peer-review

Pacheco, V.

,

2021

,

In:

Check List.

17

,

2

,

p. 385-393

9 p.

Research output: Contribution to journal › Article › peer-review

Suarez, R. &

Alvarado, M.

,

30 Mar 2020

,

In:

Zootaxa.

4758

,

2

,

p. 397-400

4 p.

Research output: Contribution to journal › Article › peer-review