organization profile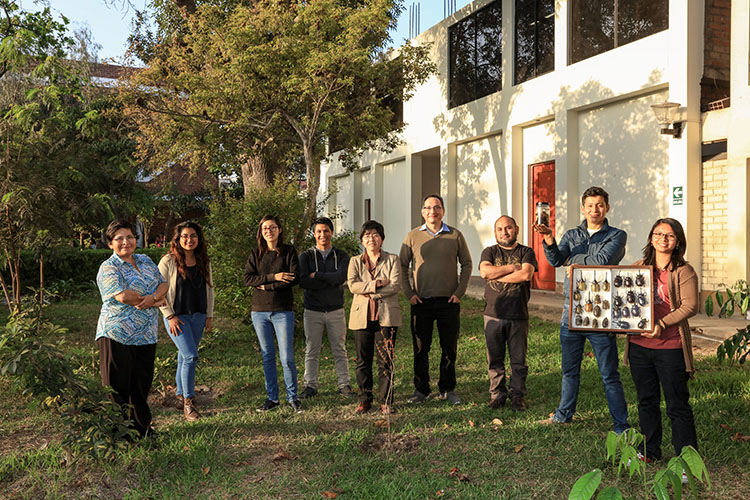 El grupo de investigación DISAN reúne a investigadores que se dedican al estudio de los artrópodos terrestres de la región Neotropical. El GI DISAN reúne especialistas que realizan investigaciones en taxonomía, ecología, sistemática, genómica y biogeografía en diversos grupos taxonómicos de las clases Insecta, Arachnida y Myriapoda. El custodio de colecciones científicas es una de las responsabilidades de este grupo de investigación, garantizando así la disponibilidad de los especímenes por tiempo indefinido y proyectándose al desarrollo de técnicas que faciliten la obtención de nuevos datos que ayuden al mejor entendimiento y conservación de los ecosistemas terrestres y acuáticos. La sede del DISAN está en el Departamento de Entomología del Museo de Historia Natural, donde se albergan colecciones de aproximadamente medio millón de artrópodos, debidamente preservadas aunque todavía parcialmente catalogadas en forma digital. El Dr. Gerardo Lamas quien lidera el grupo tiene una larga trayectoria en el estudio de las mariposas diurnas, con más de 200 publicaciones científicas y 40 años de experiencia.
Fingerprint
Dive into the research topics where Diversidad y sistemática de artrópodos neotropicales is active. These topic labels come from the works of this organization's members. Together they form a unique fingerprint.
Network
Recent external collaboration on country level. Dive into details by clicking on the dots.


Research output
1893

Citations

10

h-Index

26

Article