organization profile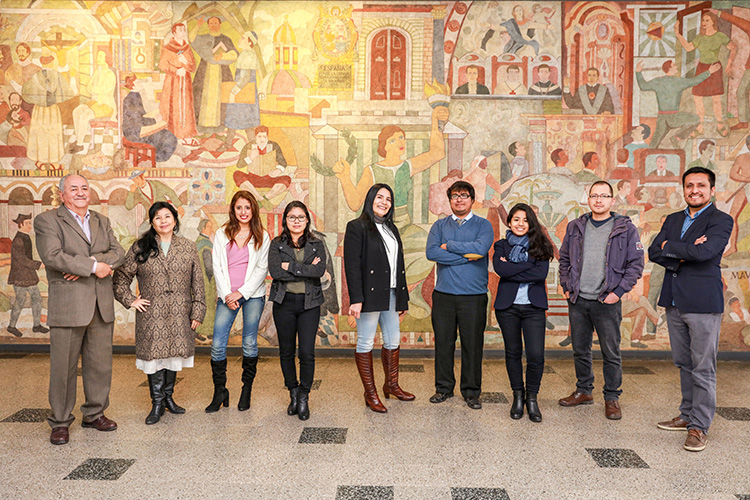 Según los datos reportados por la Unesco (2003), la configuración lingüística mundial presenta, por un lado, millones de personas que hablan pocas lenguas y, por otro lado, miles que hablan muchas lenguas. La situación actual del Perú no es la excepción, pues cerca de 28 millones de peruanos poseen como lengua materna el castellano y, a excepción de los quechuas y de los aimara hablantes, solo unos miles, cientos o decenas hablan una de las 44 lenguas indígenas, que han sido reportadas hasta el momento por las investigaciones lingüísticas. Los factores que desencadenan esta situación de desigualdad pueden ser analizados desde distintos ámbitos de la vida social, por lo que las posibles respuestas para detener esta problemática pueden ser diversas. Desde el campo de la lingüística, por ejemplo, una de estas respuestas ha tomado el nombre de documentación lingüística, considerada como un recurso que respalda la conservación de las lenguas amenazadas en el mundo. En este contexto, el Grupo de Investigación "Documentación de lenguas amenazadas en el Perú" ha desarrollado proyectos de registro, sistematización y conservación de lenguas amazónicas y andinas en el país. En el 2014 se documentó eventos comunicativos en ashaninka, nomatsigenga y yanesha en selva central. En
Fingerprint
Dive into the research topics where Documentación lingüística de lenguas amenazadas en el Perú is active. These topic labels come from the works of this organization's members. Together they form a unique fingerprint.
Network
Recent external collaboration on country level. Dive into details by clicking on the dots.

Research Output
7

Citations

1

h-Index

1

Article
Barbieri, C., Sandoval, J. R.,
Valqui, J.
, Shimelman, A., Ziemendorff, S., Schröder, R., Geppert, M., Roewer, L., Gray, R., Stoneking, M., Fujita, R. & Heggarty, P.,
1 Dec 2017
,
In :

Scientific Reports.
Research output: Contribution to journal › Article