organization profile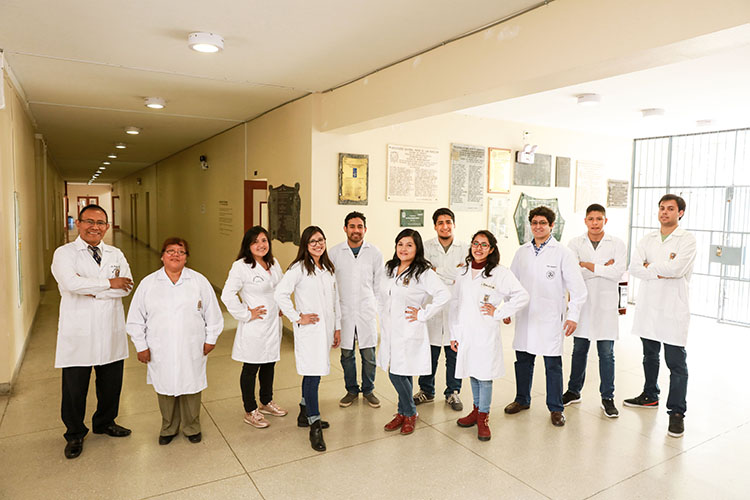 En los últimos años, se ha observado con gran preocupación la emergencia y/o reemergencia de distintos virus virus causantes de enfermedades de gran impacto en salud pública como el virus del Ebola, Chikungunya, Zika, virus de influenza H1N1, hepatitis virales, entre otros. Frente a ello la comunidad científica viene desarrollando investigaciones en distintos aspectos como ecología viral, caracterización genética, diseño de vacunas, sistemas de diagnóstico y antivirales, los que contribuyen en el control de las enfermedades. En nuestro país las entidades estatales dedicadas a la investigación de los aspectos virales son escazas y la universidad no tiene un rol preponderante. Es necesario que la UNMSM inicie y fortalezca grupos de investigación que contribuyan en generar conocimientos sobre los virus emergentes y reemergentes de forma que soporten para la toma de decisiones en las políticas del sector salud, así como la formación de alianzas con la empresa privada para la producción de biológicos. Por ello, el Grupo de Investigación ECOLOGIA Y GENETICA DE LOS VIRUS EMERGENTES Y REEMERGENTES busca desarrollar líneas de investigación que contribuyan en la generación de conocimiento aplicativo en beneficio de la población peruana, la misma que servirá para ser contrastada a nivel mundial.
Fingerprint
Dive into the research topics where Ecología y genética de virus emergentes y reemergentes is active. These topic labels come from the works of this organization's members. Together they form a unique fingerprint.
Network
Recent external collaboration on country level. Dive into details by clicking on the dots.


Llanos, C. D., Punil, R.,

Mamani, E.

, Mormontoy, C. & Bardales, J. A.,

Oct 2020

,

In:

Microbiology Resource Announcements.

9

,

40

, e00969-20.

Research output: Contribution to journal › Article › peer-review

Okoth, S. A., Chenet, S. M.,

Arrospide, N.

, Gutierrez, S.,

Cabezas, C.

, Matta, J. A. & Udhayakumar, V.,

Jan 2016

,

In:

American Journal of Tropical Medicine and Hygiene.

94

,

1

,

p. 128-131

4 p.

Research output: Contribution to journal › Article › peer-review

Arróspide, N.

,

Espinoza Silva, M. M.

, Miranda-Choque, E., Mayta-Tristán, P., Legua, P. &

Cabezas, C.

,

1 Apr 2016

,

In:

Revista Peruana de Medicina de Experimental y Salud Publica.

33

,

2

,

p. 368-372

5 p.

Research output: Contribution to journal › Article › peer-review
16/10/15

1 item of Media coverage

Press/Media