organization profile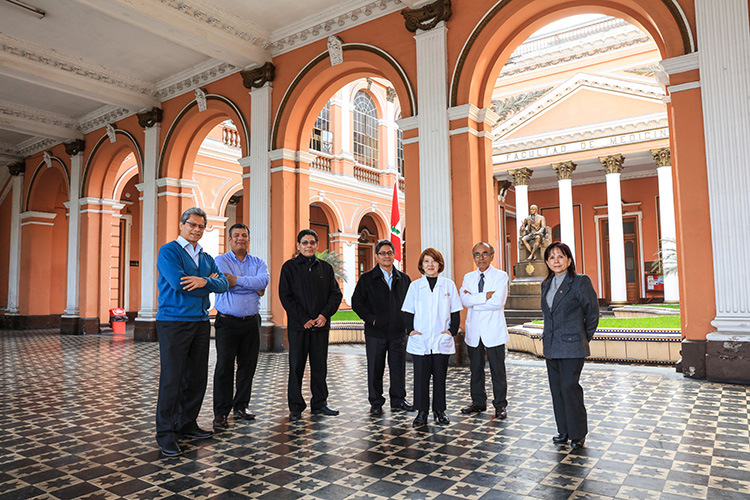 Este grupo de investigación está conformado por un equipo multidisciplinario de profesionales de las ciencias de la salud dedicados también a la docencia, cuyos miembros han desarrollado, por separado, estudios en relación a la educación médica, sus actores y la atención de la salud y han observado como los docentes y estudiantes van adquiriendo conocimientos, habilidades, destrezas, actitudes y valores, en relación a la atención de la salud y a los usuarios de esta atención. Asimismo, Algunos investigadores del grupo han obtenido financiamiento internacional para desarrollar ideas innovadoras en reanimación neonatal (Grand Challenges Canada, URL: ). También han obteniendo el primer premio en el Área Temática de Biotecnología|Medicina en el concurso de invenciones de INDECOPI 2015 ().
Fingerprint
Dive into the research topics where Educadores y educandos en ciencias de la salud y la atención de la salud is active. These topic labels come from the works of this organization's members. Together they form a unique fingerprint.
Network
Recent external collaboration on country level. Dive into details by clicking on the dots.


Amado-Tineo, J. P.

,

Oscanoa-Espinoza, T.

,

Vásquez-Alva, R.

, Huari-Pastrana, R. & Delgado-Guay, M. O.,

Mar 2021

,

In:

Journal of Pain and Symptom Management.

61

,

3

,

p. 531-543

13 p.

Research output: Contribution to journal › Article › peer-review

Delgado, C. A., Sánchez, V.,

Shimabuku, R.

, Cadillo, G., Tabuchi, M. & Durand, F.,

Feb 2021

,

In:

Journal of Pediatric Surgery Case Reports.

65

, 101759.

Research output: Contribution to journal › Article › peer-review

Oscanoa, T. J.

, Cieza, E. C., Lizaraso-Soto, F. A., Guevara, M. L., Fujita, R. M. & Romero-Ortuño, R.,

1 Jan 2020

,

In:

Annals of Human Biology.

Research output: Contribution to journal › Article › peer-review
10/09/20

1 item of Media coverage

Press/Media

9/09/20

1 item of Media coverage

Press/Media