organization profile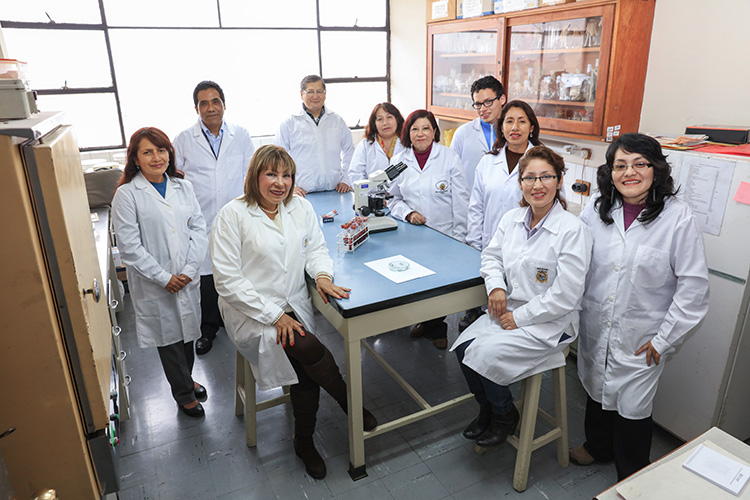 Presentación del grupo El grupo es un equipo multidisciplinario y trabaja en el diagnóstico, tratamiento y prevención de enfermedades metaxenicas, también podremos entrenar personal científico en cualquiera área de las enfermedades metaxenicas que aquejan nuestro país, también trabajamos la parte de epidemiologia molecular, prevención control de vectores para realizar proyectos de investigación. Es un grupo que lleva 17 años trabajando aunque eso nos permite absorber científicos jóvenes para nuestro grupo y nuestra experiencia nos ayuda a mejorar y podemos tocar todos los aspectos de estas enfermedades trasmitidas por vectores, sus reservorios animales y humanos, en enfermedad de Chagas, Malaria, Leishmaniosis entre otras, que afectan poblaciones humanas pobres y desatendidas, tratando de buscar soluciones en nuestro medio y nuestra sede es el Instituto de Medicina Tropical "Daniel A. Carrión" de la Facultad de Medicina Humana, UNMSM.
Fingerprint
Dive into the research topics where Enfermedades metaxenicas parasitarias, emergentes y reemergentes is active. These topic labels come from the works of this organization's members. Together they form a unique fingerprint.
Network
Recent external collaboration on country level. Dive into details by clicking on the dots.


Research output
50

Citations

4

h-Index

6

Article
Cabezas, C.

, Trujillo, O., Balbuena, J., Marin, L., Suárez, M., Themme, M., Rodriguez, H.,

Valencia, P.

& Crispin-Huamani, L.,

2020

,

In:

Revista Peruana de Medicina de Experimental y Salud Publica.

37

,

2

,

p. 259-264

6 p.

Research output: Contribution to journal › Article › peer-review

Vargas, J.

,

Arróspide, N.

, Gutiérrez, S., Obregón, C.,

Valencia, P.

& Mormontoy, H.,

2015

,

In:

Revista Peruana de Medicina de Experimental y Salud Publica.

32

,

2

,

p. 265-271

7 p.

Research output: Contribution to journal › Article › peer-review

Casapía, M.,

Mamani, E.

, García, M. P., Miraval, M. L.,

Valencia, P.

, Quino, A. H., Álvarez, C. & Donaires, L. F.,

2012

,

In:

Revista Peruana de Medicina de Experimental y Salud Publica.

29

,

3

,

p. 390-395

6 p.

Research output: Contribution to journal › Article › peer-review