organization profile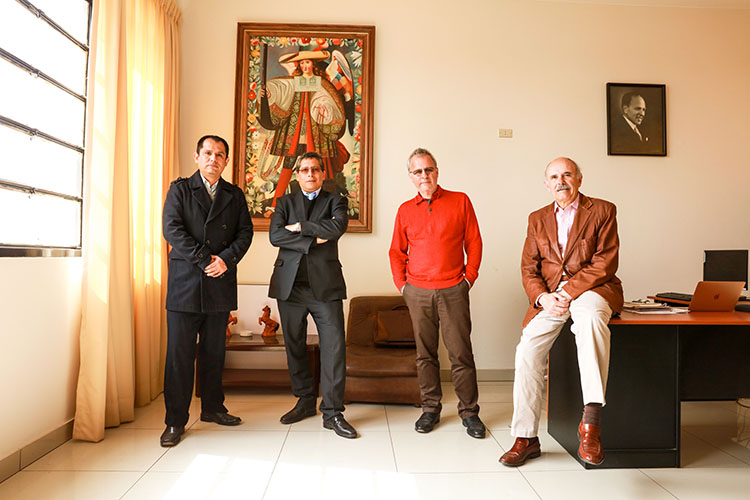 El Grupo de Investigación Estado, Nación y Democracia en el Perú y América Latina propone estudiar tres variables fundamentales de la modernidad política: el Estado, la Nación y la Democracia. Considerando las luchas pasadas y actuales por definir el canon democrático, las capacidades limitadas del Estado para asegurar los derechos de los ciudadanos y la conflictiva e inacabada definición de lo que es la Nación en nuestro país, el presente se manifiesta como un entramado problemático e irresoluto legado por la modernidad, situación que exige un análisis interdisciplinario desde la academia, a fin de brindar reflexiones y conocimientos dirigidos a construir una vida social plural e inclusiva. El grupo se propone desarrollar una serie de miradas pensando el legado de la modernidad política, en sintonía con las reflexiones de Jorge Basadre para el Perú, como problema y posibilidad. La construcción de la modernidad política en el Perú y en la región genera un conjunto de problemas que los diferentes actores sociales, con agendas muchas veces en conflicto, buscan dar respuesta. Para una verdadera comprensión de estos fenómenos se requiere un enfoque multidisciplinario y comparativo.
Fingerprint
Dive into the research topics where Estado, nación y democracia en el Perú y américa latina is active. These topic labels come from the works of this organization's members. Together they form a unique fingerprint.
Network
Recent external collaboration on country level. Dive into details by clicking on the dots.