organization profile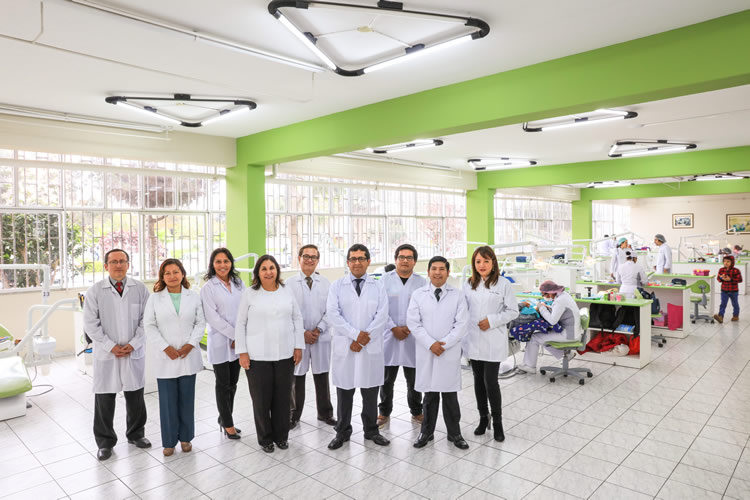 El grupo se forma por el interés de conocer y establecer las condiciones de vida y de salud estomatológica en una población prehispánica y relacionarlo con la población actual. Se viene trabajando desde hace un año aproximadamente, siendo la base la investigación realizada en el centro poblado y zona arqueológica de Caral Supe, contando con la asesoría de la Dra. Ruth Shady, y el permiso para continuar el trabajo en las zonas arqueológicas de Aspero y Vichama. Como resultado de la investigación se ha logrado identificar las principales patologías dentales y sus determinantes, teniendo como propósito que estos se puedan aplicar en la población con el fin de elevar la calidad de vida y condiciones de salud estomatológica. Cabe indicar que actualmente el grupo de investigación se esta conformando por un equipo multidisciplinario el cual esta constituido por odontólogos, arqueólogos y antropólogos.
Fingerprint
Dive into the research topics where Estomatología médica socio epidemiológica actual y prehispánica is active. These topic labels come from the works of this organization's members. Together they form a unique fingerprint.
Network
Recent external collaboration on country level. Dive into details by clicking on the dots.


Malpartida-Carrillo, V., Tinedo-López, P. L.,

Ortz-Culca, F.

,

Guerrero, M. E.

, Amaya-Pajares, S. P. & Özcan, M.,

1 Jan 2020

,

In:

Journal of Contemporary Dental Practice.

21

,

8

,

p. 868-873

6 p.

Research output: Contribution to journal › Article › peer-review

Tinedo-López, P. L., Malpartida-Carrillo, V.,

Ortiz-Culca, F.

,

Guerrero, M. E.

, Amaya-Pajares, S. P. & özcan, M.,

Aug 2020

,

In:

Journal of Contemporary Dental Practice.

21

,

8

,

p. 829-834

6 p.

Research output: Contribution to journal › Article › peer-review

Malpartida-Carrillo, V., Tinedo-López, P. L.,

Ortiz-Culca, F.

, Cornejo-García, A.,

Guerrero, M. E.

& Amaya-Pajares, S. P.,

2019

,

In:

Journal of Contemporary Dental Practice.

20

,

7

,

p. 851-856

6 p.

Research output: Contribution to journal › Article › peer-review