organization profile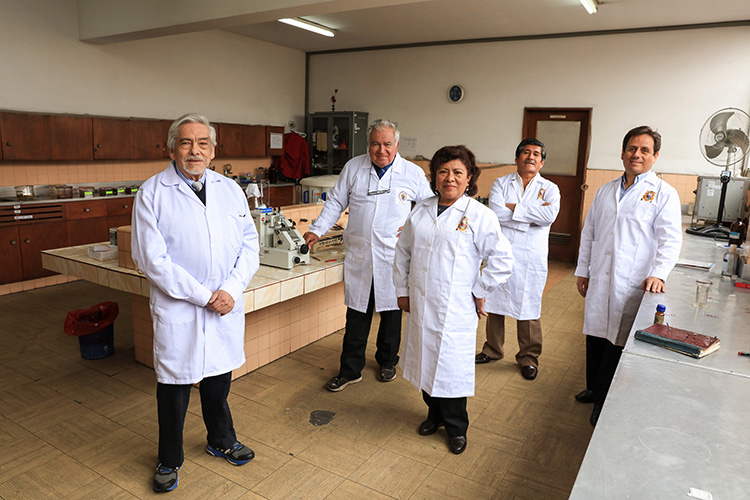 El Hospital Nacional Arzobispo Loayza es Sede Académico Asistencial de la Facultad de Medicina de la UNMSM y entre otros alberga al Instituto de Patología y a la cátedra de Medicina de la Universidad y en esta sede se han hecho numerosas investigaciones que han contribuido al conocimiento de la patologia nacional.
Fingerprint
Dive into the research topics where Estudios de infectología actual y su repercusión patológica is active. These topic labels come from the works of this organization's members. Together they form a unique fingerprint.
Network
Recent external collaboration on country level. Dive into details by clicking on the dots.


Montes-Mojarro, I. A., Chen, B. J., Ramirez-Ibarguen, A. F., Quezada-Fiallos, C. M., Pérez-Báez, W. B., Dueñas, D., Casavilca-Zambrano, S., Ortiz-Mayor, M., Rojas-Bilbao, E., García-Rivello, H., Metrebian, M. F., Narbaitz, M.,

Barrionuevo, C.

, Lome-Maldonado, C., Bonzheim, I., Fend, F., Steinhilber, J. & Quintanilla-Martinez, L.,

1 May 2020

,

In:

Modern Pathology.

33

,

5

,

p. 781-791

11 p.

Research output: Contribution to journal › Article › peer-review

Gru, A. A., Haverkos, B. H., Freud, A. G., Hastings, J., Nowacki, N. B.,

Barrionuevo, C.

, Vigil, C. E., Rochford, R., Natkunam, Y., Baiocchi, R. A. & Porcu, P.,

1 Dec 2015

,

In:

Current Hematologic Malignancy Reports.

10

,

4

,

p. 456-467

12 p.

Research output: Contribution to journal › Review article › peer-review