organization profile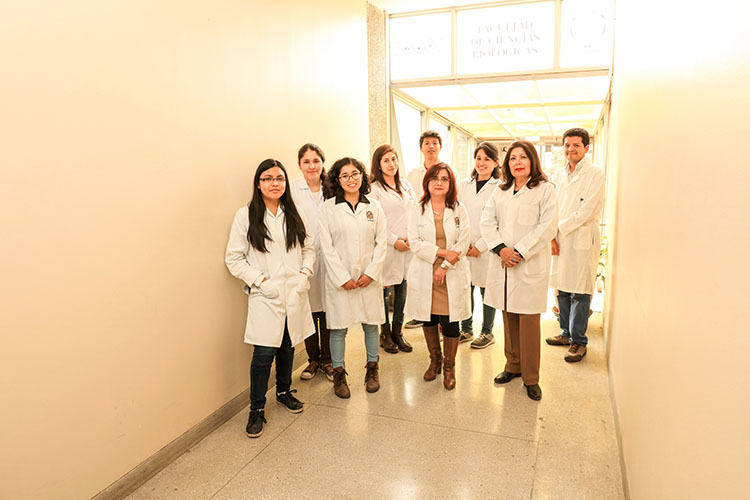 Nuestra investigación se enfoca en el uso de datos moleculares para el entendimiento del origen de la diversidad biológica peruana. Este enfoque molecular va de la mano con el análisis morfológico y biogeográfico, lo que da un mayor sustento para el uso racional de los recursos. Usamos como modelo a moluscos continentales, entre otros grupos animales así como también plantas (anacardiaceaes y palmeras). La responsable del equipo viene desarrollando investigación en sistemática y evolución de moluscos del Perú desde hace más de 30 años, incursionando en evolución molecular hace 15 años. El equipo se comenzó a conformar por el 2006; tesistas de entonces son ahora profesionales y conforman nuestro GI. También abordamos la parte histológica, y al momento tenemos dos tesis de Magister en desarrollo por docentes de la FCB. Con las plantas comenzamos a envolvernos como en el 2010 primero con la Dra. B.León(USA) con una anacardiacea endémica de la vertiente occidental de los Andes, que concluyó con la tesis de título de V.Jiménez. Asimismo, con el equipo de la Dra. Betty Millán y luego más directamente con el Dr. Jean-Christphe Pintaud IRD-Francia (fallecido hace un año), en palmeras (con dos tesis de posgrado prácticamente concluyendo, Maestría y Doctorado).
Fingerprint
Dive into the research topics where Evolución molecular de la biota en el Perú is active. These topic labels come from the works of this organization's members. Together they form a unique fingerprint.
Network
Recent external collaboration on country level. Dive into details by clicking on the dots.


Ramirez, J. L.

, Rosas-Puchuri, U., Cañedo, R. M., Alfaro-Shigueto, J., Ayon, P., Zelada-Mázmela, E., Siccha-Ramirez, R. & Velez-Zuazo, X.,

Dec 2020

,

In:

PLoS ONE.

15

,

12 December

, e0244323.

Research output: Contribution to journal › Article › peer-review