organization profile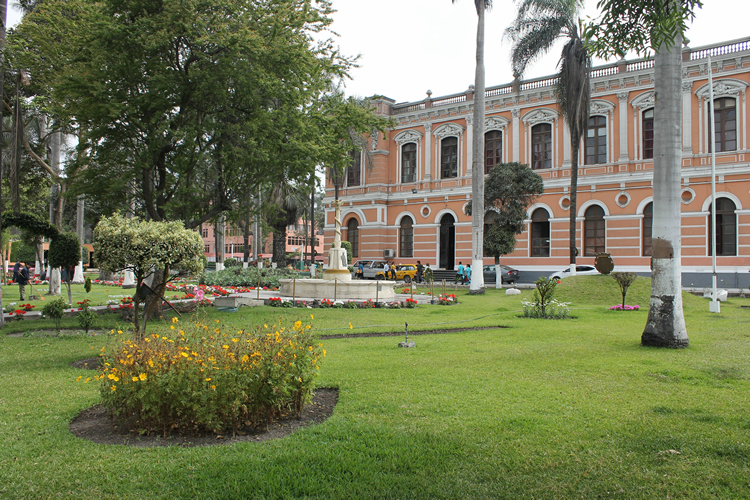 El grupo de investigación "FARMACOLOGÍA PLANTAS" está conformado por docentes y alumnos de pregrado y posgrado para continuar los estudios que hace años iniciaron los docentes con el apoyo de los alumnos, en un esfuerzo por fortalecer la investigación formativa. La investigación se enmarca en la línea de Recursos naturales con potencial fitoterapéutico: estudios de farmacología experimental y clínica. Investigamos esta línea por la gran biodiversidad de plantas medicinales que tenemos en el país, calculada en más de 40,000 especies de las cuales menos de 1% ha sido investigado y por el gran interés que representa para la población porque un elevado porcentaje de ella recurre a la medicina tradicional para solucionar sus problemas de salud, lo cual es reconocido por la Organización Mundial de la Salud. En este sentido, este organismo rector de la salud, ha recomendado que estos productos deben tener estudios de eficacia y seguridad, para garantizar que tienen efecto beneficioso y sin causar daño o toxicidad. Además, muchos medicamentos que actualmente se utilizan en terapéutica son de origen vegetal.
Fingerprint
Dive into the research topics where Farmacología plantas is active. These topic labels come from the works of this organization's members. Together they form a unique fingerprint.
Network
Recent external collaboration on country level. Dive into details by clicking on the dots.


Rojas-Armas, J. P.

,

Arroyo-Acevedo, J. L.

,

Ortiz Sanchez, J. M.

, Palomino-Pacheco, M.,

Herrera-Calderón, O.

, Calva, J., Rojas-Armas, A., Justil-Guerrero, H. J., Castro-Luna, A. & Hilario-Vargas, J.,

2020

,

In:

Evidence-based Complementary and Alternative Medicine.

2020

, 5062942.

Research output: Contribution to journal › Article › peer-review

Rojas-Armas, J. P.

,

Arroyo-Acevedo, J. L.

,

Ortiz Sanchez, J. M.

, Palomino-Pacheco, M., Justil-Guerrero, H. J.,

Herrera-Calderón, O.

& Hilario-Vargas, J.,

2020

,

In:

Journal of Toxicology.

2020

, 2103456.

Research output: Contribution to journal › Comment/debate

Calero-Armijos, L. L.,

Herrera-Calderon, O.

,

Arroyo-Acevedo, J. L.

,

Rojas-Armas, J. P.

, Hañari-Quispe, R. D. & Figueroa-Salvador, L.,

2020

,

In:

Veterinary World.

13

,

6

,

p. 1045-1049

5 p.

Research output: Contribution to journal › Article › peer-review