organization profile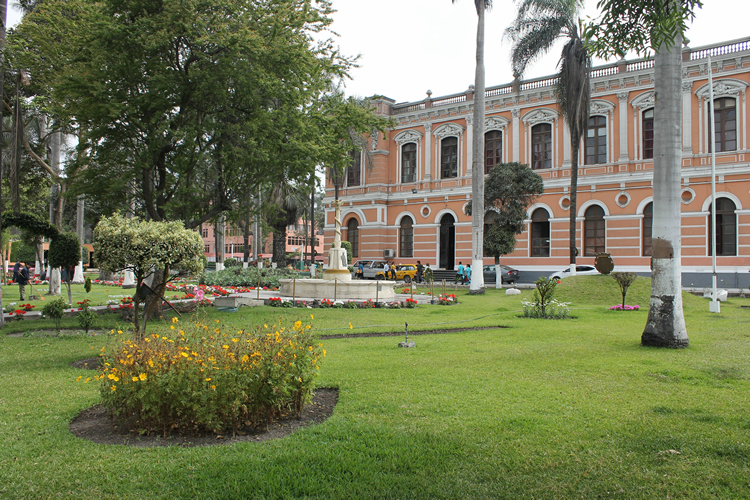 El presente grupo de investigación, fue constituido en base a la catedra de farmacología de la Faculta de Medicina "Universidad Mayor de San Marcos", nuestros diversos proyectos de investigación han conseguido financiamientos como el FINCYT, el Dr. Jorge Arroyo Acevedo director del grupo, fue reconocido por sus actividades de investigación el año 2010 por el Vicerrectorado de investigación UNMSM; I Premio al Docente Investigador SanFernandino "Maximiliano Gonzáles Olaechea" Centro de Estudiantes de Medicina de la UNMSM (03 octubre 2012); Primer Puesto en Investigación en Ciencias Básicas de la XII Jornadas Científicas San Fernandinas XV Jornadas de Investigación en Salud XXII Jornadas Científicas San Fernandinas Estudiantiles, Facultad de Medicina UNMSM (agosto 2013); V Premio al Docente "Carlos Lanfranco La Hoz" dado por el Centro de Estudiantes de Medicina UNMSM (30setiembre 2015). Tenemos publicaciones en revistas nacionales e internacionales como Anales de la Facultad de Medicina, Revista Peruana de Medicina Experimental y Salud Publica, Revista Peruana de Medicina Integrativa, Boletín Latinoamericano y del Caribe de Plantas Medicinales y Aromáticas, Revista Cubana de Plantas Medicinales, Therapeutics and Clinical Risk Management, Breast Cancer : Basic and Clinical Research, Asian Pacific Journal of Tropical Disease, etc.
Fingerprint
Dive into the research topics where Fitofármacos y salud is active. These topic labels come from the works of this organization's members. Together they form a unique fingerprint.
Network
Recent external collaboration on country level. Dive into details by clicking on the dots.


Garcia-Candela, E., Pariona-Velarde, C., Mondragón-Martínez, A. &

Chumpitaz-Cerrate, V.

,

2021

,

In:

Natural Product Research.

35

,

6

,

p. 1014-1018

5 p.

Research output: Contribution to journal › Article › peer-review

Chumpitaz-Cerrate, V.

, Chávez-Rimache, L., Franco-Quino, C.,

Ruiz-Ramirez, E.

,

Aguirre-Siancas, E.

& Erazo-Paredes, C.,

1 Apr 2021

,

In:

Brazilian Dental Science.

24

,

2

,

p. 1-9

9 p.

Research output: Contribution to journal › Article › peer-review

Amado-Tineo, J. P.

,

Oscanoa-Espinoza, T.

,

Vásquez-Alva, R.

, Huari-Pastrana, R. & Delgado-Guay, M. O.,

Mar 2021

,

In:

Journal of Pain and Symptom Management.

61

,

3

,

p. 531-543

13 p.

Research output: Contribution to journal › Article › peer-review