organization profile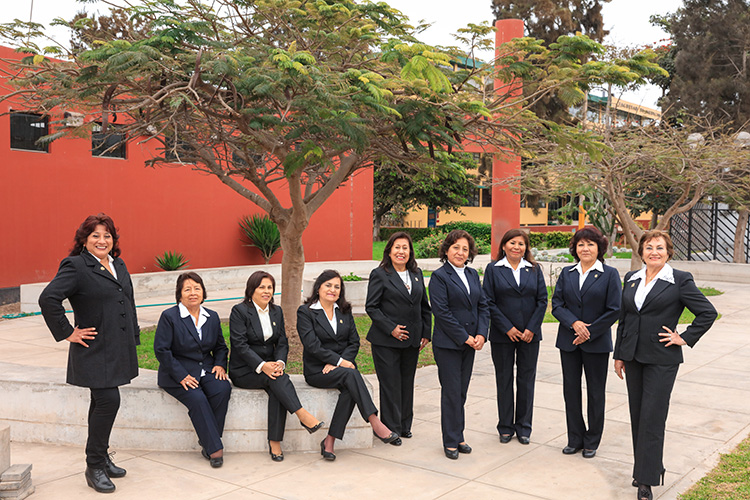 PROFETIC nace como una alternativa para contribuir a mejorar la situación del país ante un claro reconocimiento de que existe una crisis de valores y ética, que también influye en la formación y ejercicio profesional, conduciendo a un deterioro y deshumanización de los profesionales. Es por ello que la Ética en la formación de los futuros profesionales y luego en su ejercicio laboral, ha adquirido una gran relevancia y hay necesidad de investigar esta área, porque repercute nos sólo en las personas sino en la sociedad. Se investigara sobre el impacto de este problema en universidades, en usuarios de los servicios de salud, así como en las instituciones proveedoras que los emplean, en los pares y en la sociedad. Nuestro equipo está conformado por docentes de la UNMSM e investigadores de otras instituciones con la inquietud de conocer más sobre el tema, se complementa con el apoyo de alumnos, tesistas y egresados, con la finalidad primordial de su formación como investigadores y que puedan continuar esta línea de investigación. El principal objetivo del equipo es la generación de nuevos conocimientos acerca de la práctica de valores y ética y su impacto en el campo de la salud y la
Fingerprint
Dive into the research topics where Formación y ejercicio de los profesionales de salud en un marco ético is active. These topic labels come from the works of this organization's members. Together they form a unique fingerprint.
Network
Recent external collaboration on country level. Dive into details by clicking on the dots.

Ruelas-Figueroa, J., Román-Tequén, M., Román-Tequén, F., Vilca-Ortega, N. &
Munares-Garcia, O.
,
1 Jan 2019
,
In :

Educacion Medica.
p. 67-68
2 p.
Research output: Contribution to journal › Letter