organization profile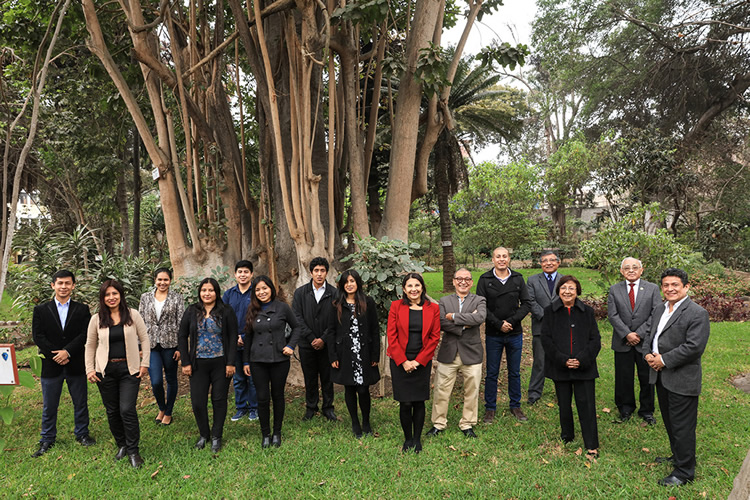 El grupo reúne la experiencia de investigación en Biomedicina, Farmacia, Toxicología y Alimentos desde una perspectiva genética, y, ahora, desde las ómicas, usando tecnologías modernas y bioinformática para evaluar genomas, epigenomas, exomas en clínica y en Farmacogenómica, Toxicogenómica, Nutrigenómica y Alimentómica. Se plantea evaluar proteomas, transcriptomas y metabolomas. Participamos investigadores nacionales en genética y biología molecular, con experiencia en enfermedades o condiciones prevalentes: cardiovasculares, metabólicas, neuropsiquiátricas, materno-perinatales, ginecoobstétricas, cáncer, tuberculosis, bartonelosis, condiciones inmunes, concatenada con la investigación relacionada en farmacia, toxicología y alimentos, y el estudio de microorganismos, vegetales y animales. El grupo está desarrollándose en el uso de nuevas tecnologías de secuenciamiento (NGS) y herramientas bioinformáticas y computacionales en las áreas mencionadas, interactuando multidisciplinariamente en el país con matemáticos, informáticos, ingenieros, y con investigadores de Brasil, Reino Unido y EEUU, con una trayectoria reconocida. En el grupo participan estudiantes de pre y postgrado, egresados, la mayoría realiza su trabajo de tesis. Los miembros del grupo cuentan con publicaciones en revistas nacionales y extranjeras indexadas, con buen impacto, inclusive los alumnos, ya tienen presentaciones a nivel internacional. El grupo busca con sus investigaciones tener un impacto en la sociedad, generar patentes, formar recursos humanos integralmente y comprometidos con el medioambiente.
Fingerprint
Dive into the research topics where Genética, ómicas, bioinformática y desarrollo computacional en biomedicina, farmacia, toxicología y alimentos. is active. These topic labels come from the works of this organization's members. Together they form a unique fingerprint.
Network
Recent external collaboration on country level. Dive into details by clicking on the dots.


Murillo Carrasco, A.,

Acosta, O.

, Ponce, J., Cotrina, J., Aguilar, A., Araujo, J., Rebaza, P., Pinto, J. A., Fujita, R. & Buleje, J.,

Apr 2021

,

In:

Journal of Clinical Laboratory Analysis.

35

,

4

, e23720.

Research output: Contribution to journal › Article › peer-review

Morais, P. A., Maia, F. F.,

Solis-Calero, C.

, Caetano, E. W. S., Freire, V. N. & Carvalho, H. F.,

14 Feb 2020

,

In:

Physical Chemistry Chemical Physics.

22

,

6

,

p. 3570-3583

14 p.

Research output: Contribution to journal › Article › peer-review

Barbieri, C., Barquera, R., Arias, L., Sandoval, J. R.,

Acosta, O.

, Zurita, C., Aguilar-Campos, A., Tito-Álvarez, A. M., Serrano-Osuna, R., Gray, R. D., Mafessoni, F., Heggarty, P., Shimizu, K. K., Fujita, R., Stoneking, M., Pugach, I. & Fehren-Schmitz, L.,

1 Dec 2019

,

In:

Molecular Biology and Evolution.

36

,

12

,

p. 2698-2713

16 p.

Research output: Contribution to journal › Article › peer-review