organization profile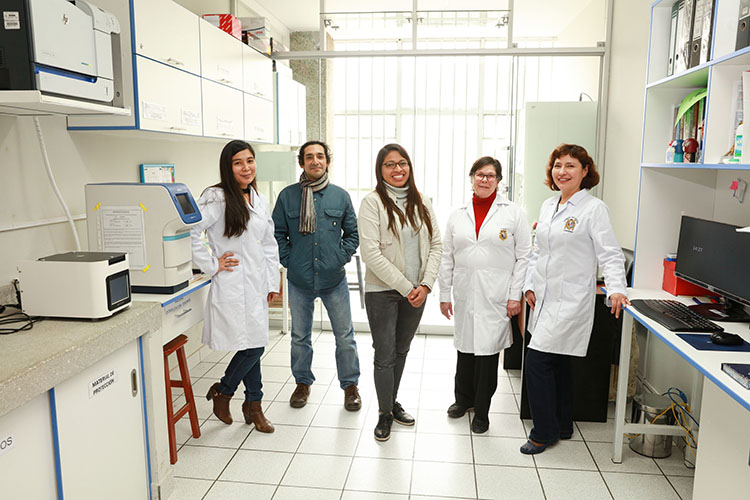 Diversas enfermedades metabólicas, entre las que destaca la obesidad y diabetes tipo 2, se han erigido en una pandemia global. Su incidencia en la población es bastante alta. La diabetes mellitus tipo 2 (DM2) es una enfermedad crónica asociada a factores de riesgo genético y medioambiental. La prevalencia varía según el grupo étnico en estudio, y el riesgo relativo de desarrollar la enfermedad varía según sus antecedentes familiares. Se ha comprobado que tanto para la obesidad y DM2 son importantes las interacciones genético-ambientales. Nuestro grupo ha realizado estudios que relacionan marcadores genéticos como microsatelites SNP's, microRNA's y proteínas con factores de riesgo como DM2, obesidad, circunferencia abdominal, hipertensión, hipercolesterolemia, etc. Considerando estos antecedentes, se propone que el objetivo del LABORATORIO DE GENÈTICA DE ENFERMEDADES METABÓLICAS es el estudio de enfermedades como diabetes tipo 2 y obesidad, analizando las interacciones de genes candidatos de estas enfermedades metabólicas con factores de riesgo ambientales.
Fingerprint
Dive into the research topics where Genética de enfermedades metabólicas is active. These topic labels come from the works of this organization's members. Together they form a unique fingerprint.
Research Output
11

Citations

1

h-Index

1

Article
Blanco, R., Arcos-Burgos, M.,
Paredes, M.
, Palomino, H., Jara, L., Carreño, H., Obreque, V. & Muñoz, M. A.,
1 Jan 1998
,
In :

Genetics and Molecular Biology.
p. 139-144
6 p.
Research output: Contribution to journal › Article