organization profile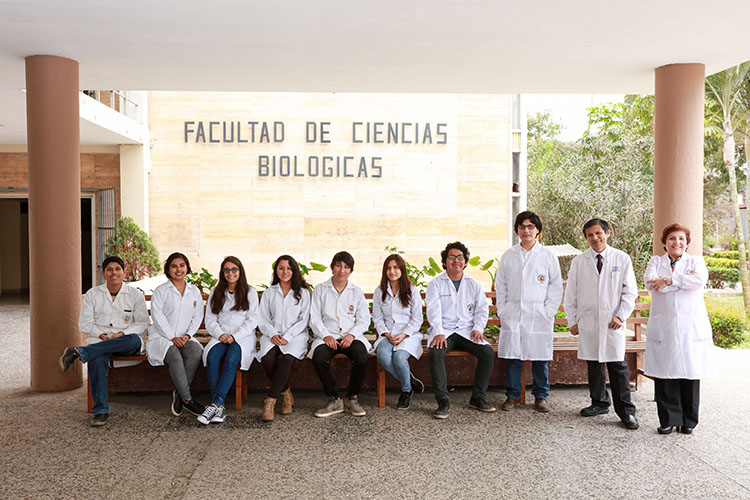 Grupo conformado principalmente por docentes, estudiantes y tesistas del Laboratorio de Microbiología Molecular y Biotecnología, así como de otros tres laboratorios, dedicados al estudio tanto de microorganismos ambientales como patógenos, a nivel genómico, con la finalidad de generar conocimientos básicos necesarios para diversas aplicaciones futuras: 1) Microorganismos ambientales útiles en procesos de biolixiviación y biooxidación de minerales, biorremediación de ambientes contaminados por actividades mineras o por desechos industriales, indicadores de contaminación de lagunas altoandinas por metales pesados, uso de plásmidos de microorganismos ambientales como potenciales recursos genéticos. 2) Microorganismos patógenos (bacterias y protozoarios parásitos) de interés en salud pública, emergentes y reemergentes, patógenos intrahospitalarios, mecanismos de virulencia, mecanismos de resistencia antimicrobiana, mecanismos de diseminación de resistencia, investigación global (genómica, proteómica, resistencia, biología) de Bartonella bacilliformis (causante de la Verruga Peruana o Enfermedad de Carrión) para desarrollar una vacuna y mejorar métodos de diagnóstico. Asimismo se investigan patógenos de interés en acuicultura como Yersinia ruckeri causante de enfermedad de la boca roja en truchas afectando a comunidades altoandinas que realizan esta actividad.
Fingerprint
Dive into the research topics where Genómica funcional de microorganismos y biorremediación is active. These topic labels come from the works of this organization's members. Together they form a unique fingerprint.
Network
Recent external collaboration on country level. Dive into details by clicking on the dots.


Toxoplasmosis Working Group in Peru and Bolivia,

Mar 2021

,

In:

PLoS Neglected Tropical Diseases.

15

,

3

, e0009199.

Research output: Contribution to journal › Article › peer-review

Lopez, K., Arriaga, M. B., Aliaga, J. G., Barreda, N. N., Sanabria, O. M., Huang, C. C., Zhang, Z.,

García-De-la-Guarda, R.

, Lecca, L., Carvalho, A. C. C., Kritski, A. L. & Calderon, R. I.,

Jan 2021

,

In:

PLoS ONE.

16

,

1 January

, e0243184.

Research output: Contribution to journal › Article › peer-review

Chumpitaz-Segovia, C.,

Alvarado, D.

, Ogata-Gutiérrez, K. & Zúñiga-Dávila, D.,

2020

,

In:

Canadian Journal of Microbiology.

66

,

11

,

p. 641-652

12 p.

Research output: Contribution to journal › Article › peer-review