organization profile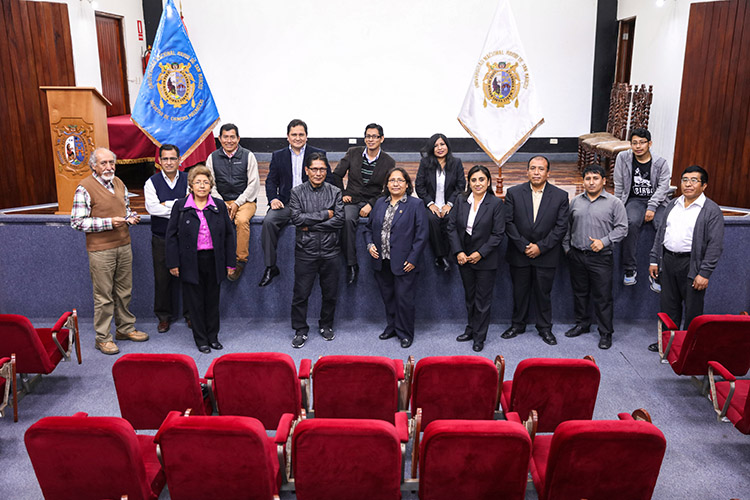 El Grupo de Ecuaciones Diferenciales, Análisis y Aplicaciones (GEDAAp) está formado por docentes, estudiantes de pre y posgrado, egresados tesistas de la UNMSM y docentes externos, que se reúnen para desarrollar actividades i+d+i en las líneas de investigación: Ecuaciones Diferenciales (ordinarias y parciales), Análisis Funcional y Matemática Aplicada. Los investigadores que conforman este Grupo de Investigación (GI) tienen amplia experiencia en la formulación y desarrollo de proyectos de investigación en ciencias básicas, formación integral de nuevos matemáticos, asesoría de tesis de pre y posgrado y cuentan con publicaciones científicas a nivel nacional e internacional. Entre los principales logros de los miembros que conforman este GI, están la dirección y desarrollo de proyectos de investigación financiados por el VRI y FINCYT, la asesoría y sustentación de tesis de pre y posgrado en matemática y áreas afines, así como la publicación de libros y artículos sobre diferentes tópicos de matemática pura y aplicada. A todo esto, se suma la experiencia en la organización y desarrollo de workshops y congresos dentro y fuera del país.
Fingerprint
Dive into the research topics where Grupo de ecuaciones diferenciales, análisis y aplicaciones is active. These topic labels come from the works of this organization's members. Together they form a unique fingerprint.
Network
Recent external collaboration on country level. Dive into details by clicking on the dots.


Hefez, A., Hernandes, M. E. &

Iglesias, M. F. H.

,

2018

,

Singularities and Foliations. Geometry, Topology and Applications - BMMS 2/NBMS 3.

Snoussi, J., Araujo dos Santos, R. N., Saia, M. J., Mond, D. & Menegon Neto, A. (eds.).

Springer New York LLC

,

p. 347-362

16 p.

(Springer Proceedings in Mathematics and Statistics; vol. 222).

Research output: Chapter in Book/Report/Conference proceeding › Conference contribution › peer-review