organization profile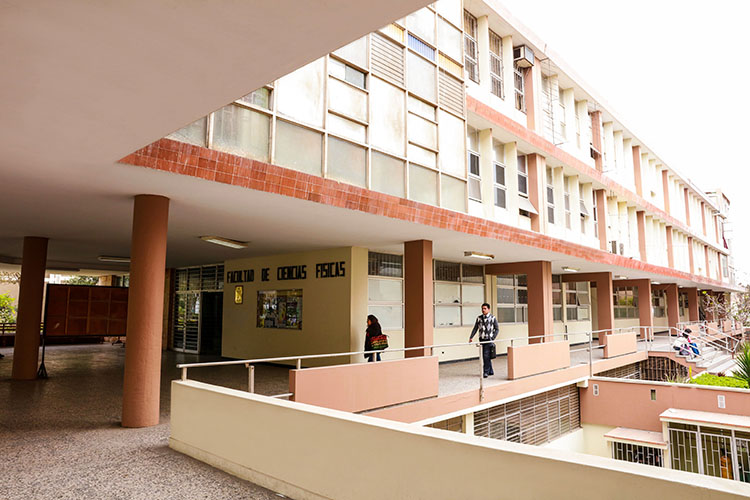 Desde su formación en el año 2012, el Grupo de Física Teórica (GFT) de la UNMSM ha mantenido un sostenido trabajo en las áreas de Física de Partículas y Campos, Gravitación y Cosmología. Ello ha permitido su participación ininterrumpida en diversos eventos científicos de relevancia nacional e internacional como el Simposio Peruano de Física organizado por la SOPERFI, escuelas y workshops en diversas instituciones del extranjero. Dicha actividad ha tenido como resultado ponencias orales, y presentaciones en formato de póster, sino además tesis de licenciatura en tópicos de interés actual como el estudio de ondas gravitacionales y cosmología. De la misma manera se han desarrollado escuelas, seminarios específicos y cursos virtuales (canal de Youtube: CAMPOS Y CUERDAS) actividades de divulgación científica en el área mencionada por medio de seminarios, conferencias, webinars (conferencias online), etc.
Fingerprint
Dive into the research topics where Grupo de física teórica is active. These topic labels come from the works of this organization's members. Together they form a unique fingerprint.
Network
Recent external collaboration on country level. Dive into details by clicking on the dots.


Arbañil, J. D. V.

, Carvalho, G. A., Lobato, R. V., Marinho, R. M. & Malheiro, M.,

17 Jul 2019

,

In:

Physical Review D.

100

,

2

, 024035.

Research output: Contribution to journal › Article › peer-review