organization profile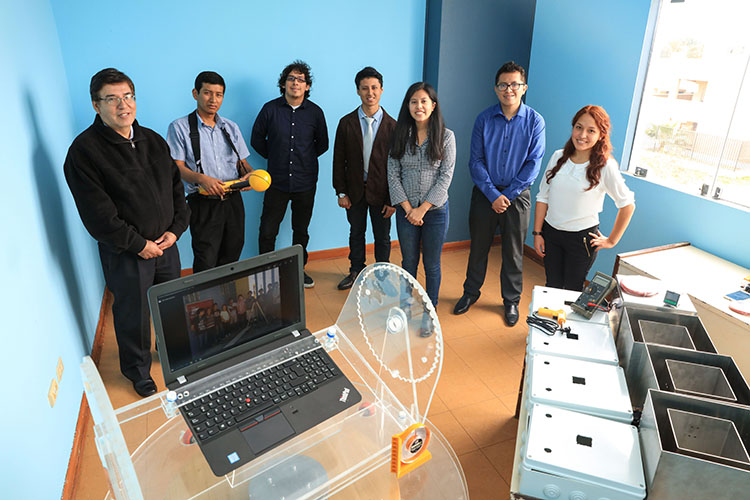 Este grupo se inicia el año 2011 con la participación de la Facultad de Ingeniería Electrónica y Eléctrica y la Facultad de ciencias Biológicas habiendo sido ganador de 02 proyecto multidisciplinarios en el año 2011 " Determinación del efecto de campos magnéticos (ELF-MF) sobre la Determinación del efecto de campos magnéticos (ELF-EMF) sobre la espermalogénesis en ratones (Mus musculus) tratados y no tratados con Maca (Lepidium meyenii)" y en el año 20 13 "Análisis de la expresión de gen CatSper en ratones subfértiles expuestos a campos magnéticos de baja frecuencia" y 06 proyectos Con Con en la FIEE en la FIEE y en la FCB 02 tesis sustentadas y una tesis de grado en ejecución, una tesis doctoral "Efectos de la exposición crónica a campos magnéticos de niveles existentes en la ciudad de Lima sobre la salud reproductiva de ratones machos " y 6 proyectos Con Con, Asimismo se han realizado alrededor de 30 participaciones en congresos y conferencias nacionales e internacionales y varias publicaciones a nivel nacional e internacional.
Fingerprint
Dive into the research topics where Grupo de investigación de radiaciones no ionizantes UNMSM is active. These topic labels come from the works of this organization's members. Together they form a unique fingerprint.
Network
Recent external collaboration on country level. Dive into details by clicking on the dots.


Valdivia, M.

, Soto-Becerra, P., Laguna-Barraza, R., Rojas, P. A., Reyes-Mandujano, I., Gonzáles-Reyes, P., Temoche, H., Timoteo, O. S., Lugo-Martinez, G., Calzada-Mendoza, C. C. & Mezones-Holguin, E.,

2020

,

In:

Gynecological Endocrinology.

36

,

12

,

p. 1106-1111

6 p.

Research output: Contribution to journal › Article › peer-review

Aguila, L., Treulen, F., Therrien, J., Felmer, R.,

Valdivia, M.

& Smith, L. C.,

Dec 2020

,

In:

Animals.

10

,

12

,

p. 1-24

24 p.

, 2196.

Research output: Contribution to journal › Review article › peer-review