organization profile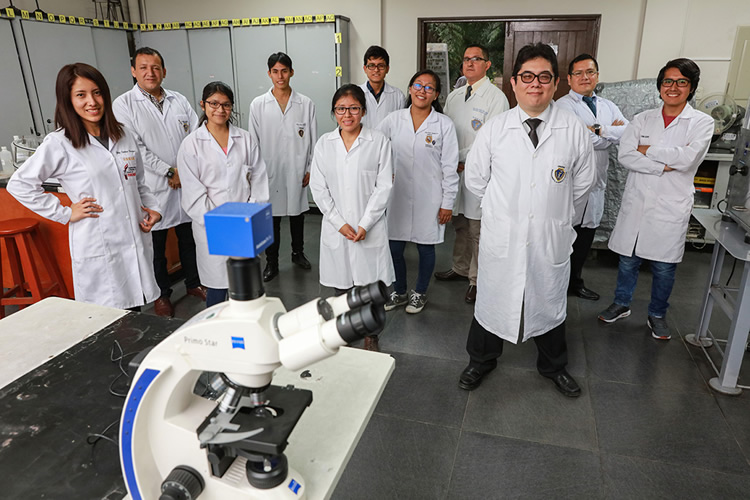 "DERFARM" Es un "Grupo de Investigación" (GI) de la Facultad de Farmacia y Bioquímica dedicado a la investigación, innovación y transferencia de conocimiento, enfocado en el ámbito Farmacéutico y Dermocosmético para contribuir con la producción científica en beneficio de la salud y mantenimiento de la piel, otorgando un valor agregado a los recursos naturales. Así mismo, se busca que con la integración del recurso humano competitivo Docentes Investigadores, investigadores externos, tesistas y alumnos se esté alineado con los estándares orientados con la misión y visión de la Facultad de Farmacia y Bioquímica de la Universidad Nacional Mayor de San Marcos para participar activamente en el desarrollo del país.
Fingerprint
Dive into the research topics where Grupo de investigación de recursos naturales para el desarrollo de productos farmacéuticos y dermocosméticos is active. These topic labels come from the works of this organization's members. Together they form a unique fingerprint.
Research Output
38

Citations

1

h-Index

1

Article
Dreifuss, A. A., Bastos-Pereira, A. L., Ávila, T. V., Soley, B. D. S.,
Rivero, A. J.
, Aguilar, J. L. & Acco, A.,
1 Jul 2010
,
In :

Journal of Ethnopharmacology.
p. 127-133
7 p.
Research output: Contribution to journal › Article