organization profile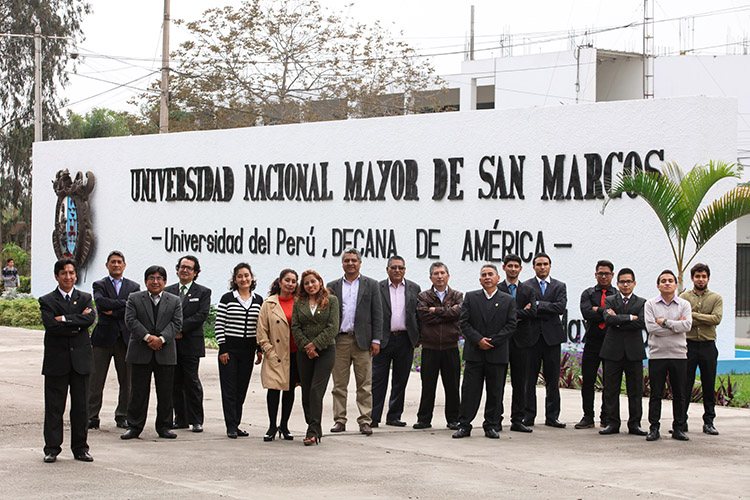 Somos un grupo dedicado al estudio de la Tierra sólida, el clima y el medio ambiente, desde el punto de vista físico, utilizando técnicas y equipamiento moderno. El grupo ha sido conformado a iniciativa de los docentes del Laboratorio de Física de la Tierra y Laboratorio de Física Ambiental, quienes vienen desarrollando investigaciones en la FCF-UNMSM por más de una década, dando solución a problemas relacionados a los eventos naturales que afectan al Perú, y apoyando con la experiencia de nuestros investigadores las labores de los principales centros de investigación del país: IGP, IMARPE, CONIDA, DHN; así como, a los órganos rectores en gestión de riesgo CENEPRED e INDECI. Los investigadores que conforman el GI tienen amplia experiencia en formulación y desarrollo de proyectos de investigación, formación integral de nuevos cuadros, asesoría de tesis y cuentan con publicaciones científicas a nivel nacional e internacional. Entre los principales logros de los laboratorios y gabinetes que conforman el GI, podemos indicar que se han desarrollo durante la última década de manera continua proyectos de investigación promovidos por nuestros docentes, se han desarrollo tesis de pre y post grado, y se ha adquirido equipamiento moderno para las investigaciones.
Fingerprint
Dive into the research topics where Grupo de investigación en ciencias de la tierra, clima y medio ambiente is active. These topic labels come from the works of this organization's members. Together they form a unique fingerprint.
Network
Recent external collaboration on country level. Dive into details by clicking on the dots.


Jiménez, C.

, Luna, N., Moreno, N. & Miguel Saavedra, J.,

Jun 2021

,

In:

Journal of Seismology.

25

,

3

,

p. 863-874

12 p.

Research output: Contribution to journal › Article › peer-review

Jiménez, C.

, Calvo, M., Saavedra J., M., Moggiano, N. & Molina, W.,

Jan 2021

,

In:

Journal of South American Earth Sciences.

105

, 102919.

Research output: Contribution to journal › Article › peer-review