organization profile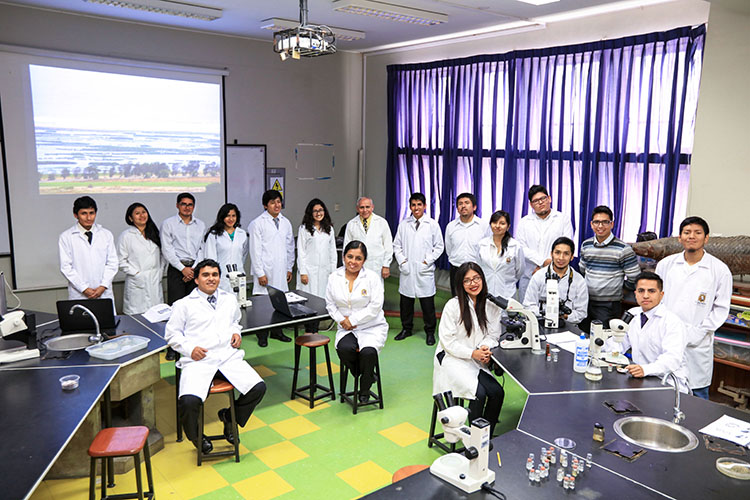 El Grupo de Investigación ECOMAC está constituido por profesores de la Facultad de Ciencias Biológicas de la UNMSM y profesionales de otras universidades, los cuales cuentan con experiencia en la investigación de los ecosistemas marino costeros , en temas tales como Plancton Marino y Continental, Micro y Macrofauna Bentónica, Ictiofauna, Aves Marinas, Análisis de Aguas, Bioestadística, etc. Este grupo de investigación, a través de los resultados de sus lineas de investigación, busca aportar con sus resultados a la solución de problemas tales como la contaminación, introducción de especies, sobreexplotacion de recursos, crecimiento urbano, etc.
Fingerprint
Dive into the research topics where Grupo de investigación en ecosistemas marinos y costeros is active. These topic labels come from the works of this organization's members. Together they form a unique fingerprint.
Network
Recent external collaboration on country level. Dive into details by clicking on the dots.

Espínola-Novelo, J. F., González, M. T.,
Pacheco, A. S.
, Luque, J. L. & Oliva, M. E.,
1 Apr 2020
,
In :

Ecology Letters.
p. 631-641
11 p.
Research output: Contribution to journal › Letter
Peña, T. S.
, Johst, K., Grimm, V., Arntz, W. E. & Tarazona, J.,
31 Jan 2006
,
In :

Advances in Geosciences.
p. 161-166
6 p.
Research output: Contribution to journal › Scientific review