organization profile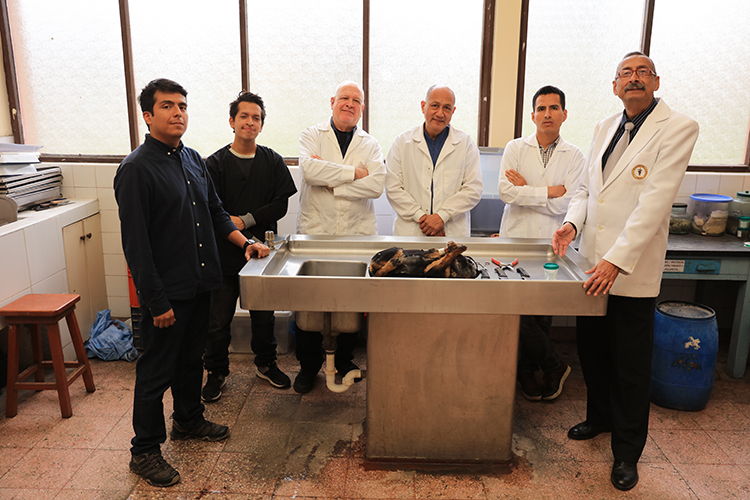 El presente grupo profesionales dedicados al estudio de la ciencia animal poniendo énfasis en áreas básicas como son la embrioiología e histología animal y una ciencia animal que es la patología veterinaria. Se permitirá estudiar al individuo en sus diferentes etapas desde sus orígenes embrionarios pasando por un estado fetal hasta su nacimiento y maduración corporal pasando por edades juveniles adultos y gerontes. Desde la formación del huevo o cigote sus diferentes fases de organización embrionaria y la presencia de las células primigenias las que van a constituir futuramente los tejidos y órganos de un animal. Como siguiente paso que se sucede al nacimiento, los tejidos y órganos van madurando y las células como unidades fundamentales de los tejidos y órganos empiezan a organizarse en su compleja estructura organelica llegando a realizar funciones especificas para las cuales les fueron encomendadas geneticamente. Por otro lado la ruptura de la omeoestasis celular conlleva a su disfuncion conduciendo a la célula, los tejidos y órganos a un concepto denominado enfermedad.
Fingerprint
Dive into the research topics where Grupo de investigación en embriología, histología y patología animal is active. These topic labels come from the works of this organization's members. Together they form a unique fingerprint.
Network
Recent external collaboration on country level. Dive into details by clicking on the dots.


Sara Pizarro, R.,

Gilberto Santillán, A.

, Jorge Vilela, V. & Andrés Hildebrandt, L.,

23 Feb 2021

,

In:

Revista de Investigaciones Veterinarias del Peru.

32

,

1

, e19509.

Research output: Contribution to journal › Article › peer-review

Fernando Carcelén, C.

,

Felipe San Martín, H.

,

Miguel Ara, G.

, Sandra Bezada, Q., Ana Asencios, M.,

Ronald Jimenez, A.

,

Santillan Altamirano, G.

, Rosa Perales, C. &

Jorge Guevara, V.

,

Sep 2020

,

In:

Revista de Investigaciones Veterinarias del Peru.

31

,

3

, e18735.

Research output: Contribution to journal › Article › peer-review

Salinas, E. C., Dávila, R. F., Chávez, E. R. &

Chavera, A. C.

,

22 Jun 2020

,

In:

Revista de Investigaciones Veterinarias del Peru.

31

,

2

, e17828.

Research output: Contribution to journal › Article › peer-review