organization profile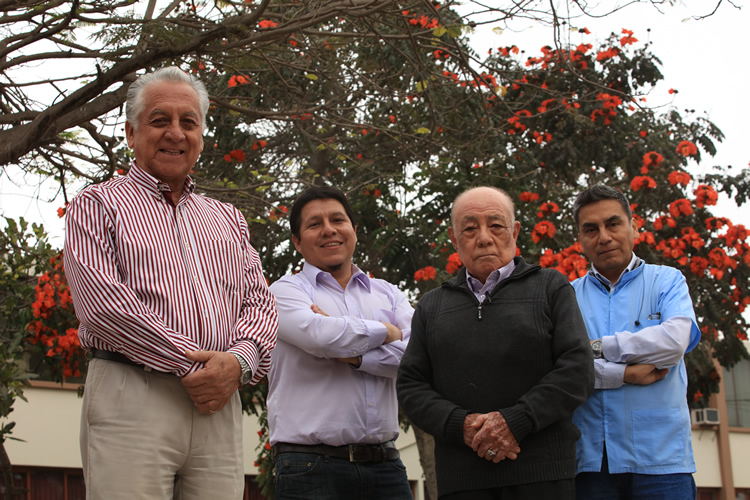 El GIFTV el cual forma parte del Laboratorio de Farmacologia y Toxicologia de la Facultad de Veterinaria de la UNMSM ha sido creado para realizar investigaciones relacionadas con farmacovigilancia, etnofarmacologia, productos naturales con potencial aplicación farmacológica, ciencias farmacéuticas, farmacologia clínica, desarrollo y uso de aditivos en alimentos, toxicidad de fármacos, ecotoxicologia y prevención del estrés oxidativo. El grupo esta conformado por un equipo multidisciplinario de profesionales (veterinarios, químicos, farmacéuticos, biotecnologos) y alumnos de pre y pos grado de diversas carreras. El objetivo general del grupo de investigación es contribuir con el desarrollo de la clínica y producción y calidad de vida animal, en base al desarrollo de conocimientos etno-fármaco-toxicológicos que contemplen la valoración de los riesgos del uso y desarrollo de fármacos para la Salud Animal y Salud Pública.
Fingerprint
Dive into the research topics where Grupo de investigación en farmacología y toxicología veterinaria is active. These topic labels come from the works of this organization's members. Together they form a unique fingerprint.
Network
Recent external collaboration on country level. Dive into details by clicking on the dots.


Elvis Calderón, F.,

Juan Espinoza, B.

, Olga Li, E. &

Barrios-Arpi, M.

,

2020

,

In:

Revista de Investigaciones Veterinarias del Peru.

31

,

3

, e18156.

Research output: Contribution to journal › Article › peer-review

Anampa, D., Benites, C.,

Lázaro, C.

,

Espinoza, J.

, Angulo, P.,

Díaz, D.

, Manchego, A. & Rojas, M.,

Sep 2020

,

In:

Revista Panamericana de Salud Publica/Pan American Journal of Public Health.

44

,

1

Research output: Contribution to journal › Article › peer-review