organization profile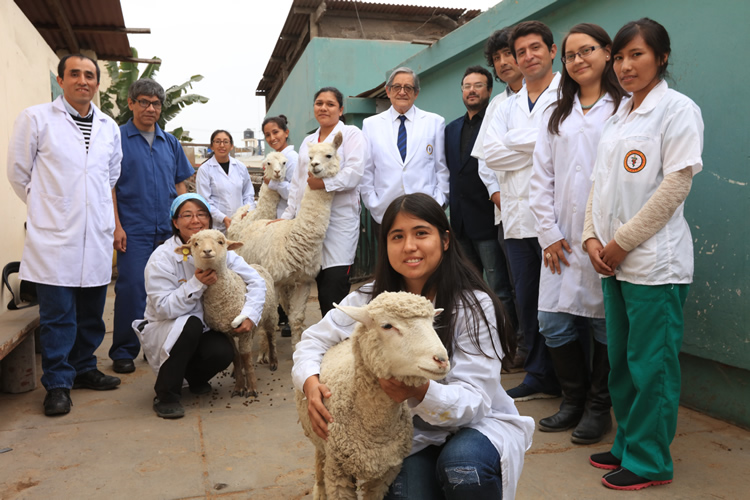 El Grupo de investigación Ganadería altoandina Sustentable (GAS) se crea en respuesta a la necesidad de desarrollar estrategias sostenibles para el manejo alimentico de la ganadería alto andina con énfasis en los pastizales altoandinos, principal sustento alimenticio de dicha ganadería. El GI GAS está constituido por docentes de la Facultad de Medicina Veterinaria de la Universidad Nacional Mayor de San Marcos (FMV-UNMSM) y de otras instituciones como la Universidad de León, España, la universidad San Antonio Abad del Cuzco y estudiantes de pre y postgrado de la FMV-UNMSM. Sus trabajos tendrán como base de operaciones la Estación del IVITA-Maranganí de la FMV-UNMSM y el Laboratorio de Bioquímica, Nutrición y Alimentación Animal de la FMV-UNMSM. Ambas bases de operaciones cuentan con trabajos en curso sobre la temática del GI GAS.
Fingerprint
Dive into the research topics where Grupo de investigación en ganadería altoandina sustentable is active. These topic labels come from the works of this organization's members. Together they form a unique fingerprint.
Network
Recent external collaboration on country level. Dive into details by clicking on the dots.


Fernando Carcelén, C.

,

Felipe San Martín, H.

,

Miguel Ara, G.

, Sandra Bezada, Q., Ana Asencios, M.,

Ronald Jimenez, A.

,

Santillan Altamirano, G.

, Rosa Perales, C. &

Jorge Guevara, V.

,

Sep 2020

,

In:

Revista de Investigaciones Veterinarias del Peru.

31

,

3

, e18735.

Research output: Contribution to journal › Article › peer-review

Maguiña-Alfaro, M.,

Suárez-Cunza, S.

, Salcedo-Valdez, L., Soberón-Lozano, M., Carbonel-Villanueva, K. & Carrera-Palao, R.,

1 Oct 2020

,

In:

Revista Peruana de Medicina de Experimental y Salud Publica.

37

,

4

,

p. 662-671

10 p.

Research output: Contribution to journal › Article › peer-review

Romacho, T., Valencia, I.,

Ramos-González, M.

, Vallejo, S., López-Esteban, M., Lorenzo, O., Cannata, P., Romero, A., San Hipólito-Luengo, A., Gómez-Cerezo, J. F., Peiró, C. & Sánchez-Ferrer, C. F.,

1 Dec 2020

,

In:

Scientific Reports.

10

,

1

, 5386.

Research output: Contribution to journal › Article › peer-review