organization profile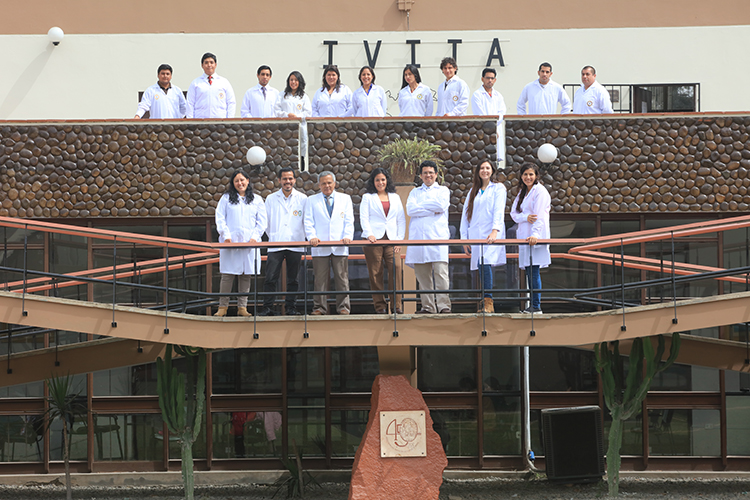 El GIRESA está conformado por médicos veterinarios que tienen experiencia tanto profesional como en investigación en las áreas de Reproducción Animal y Sanidad Animal. Sus integrantes se han asociado con la finalidad de unir esfuerzos para solucionar los problemas de los centros de producción y crianza animal, abarcando 2 pilares importantes de la producción animal. Actualmente la rentabilidad de los sistemas de producción animal puede verse afectada drásticamente por problemas de índole sanitario así como problemas reproductivos, sin embargo, muchas veces estos problemas involucran la interacción de ambos factores. En los últimos años, los equipos de Reproducción Animal y de la Clínica de Animales Mayores de la FMV hemos venido trabajando conjuntamente para dar un enfoque multidisciplinario a nuestras investigaciones. Por lo tanto, este grupo pretende reforzar la alianza entre estos 2 equipos, generando propuestas integrales que produzcan nuevos conocimientos, así como que identifiquen y solucionen problemas en el ámbito pecuario.
Fingerprint
Dive into the research topics where Grupo de investigación en reproducción y sanidad animal is active. These topic labels come from the works of this organization's members. Together they form a unique fingerprint.
Network
Recent external collaboration on country level. Dive into details by clicking on the dots.


Pacheco, J. I.

,

Vélez, V. M.

, Angulo-Tisoc, J. M. &

García, W.

,

23 Feb 2021

,

In:

Revista de Investigaciones Veterinarias del Peru.

32

,

1

, e19511.

Research output: Contribution to journal › Article › peer-review

García, C. B.,

Aguilar, C. G.

, Falcón, N. P. & Delgado, A. C.,

22 Jun 2020

,

In:

Revista de Investigaciones Veterinarias del Peru.

31

,

2

, 15092.

Research output: Contribution to journal › Article › peer-review