organization profile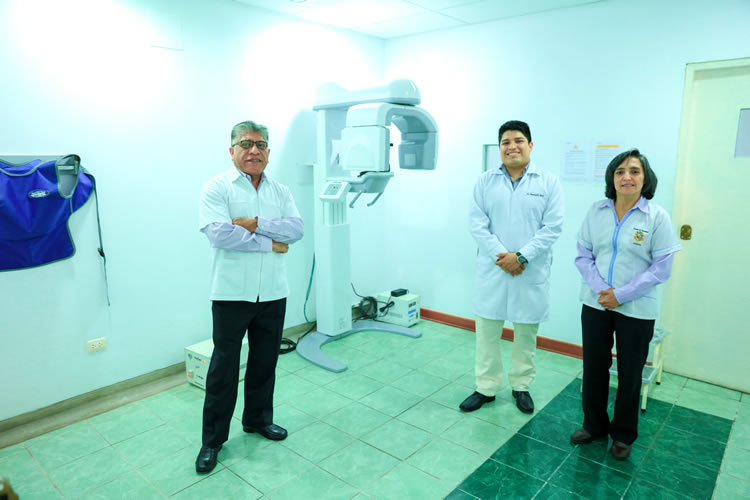 El grupo Imagenología Maxilofacial está conformado por profesionales con experiencia en el campo de la investigación y con muchos años trabajando en el área de imagenología. Contamos con tecnología de última generación y una población de pacientes que derivan de la clínica odontológica de pre y pos grado, así como también pacientes externos. Se crea este grupo con la finalidad de buscar nuevos conocimientos, generar nuevos protocolos de atención, facilitar el trabajo de los cirujanos dentistas en general y dar una atención de menor costo a los pacientes.
Fingerprint
Dive into the research topics where Imagenología maxilofacial is active. These topic labels come from the works of this organization's members. Together they form a unique fingerprint.
Network
Recent external collaboration on country level. Dive into details by clicking on the dots.


Research output
2

Citations

1

h-Index

2

Article
Manchi-Zuloeta, F. R., Chávez-Rimache, L. K., Chacón-Uscamaita, P. R.,

Chumpitaz-Cerrate, V.

&

Rodriguez-Vargas, M. C.

,

1 Jan 2019

,

In:

Revista Habanera de Ciencias Medicas.

p. 730-740

11 p.

Research output: Contribution to journal › Article › peer-review