organization profile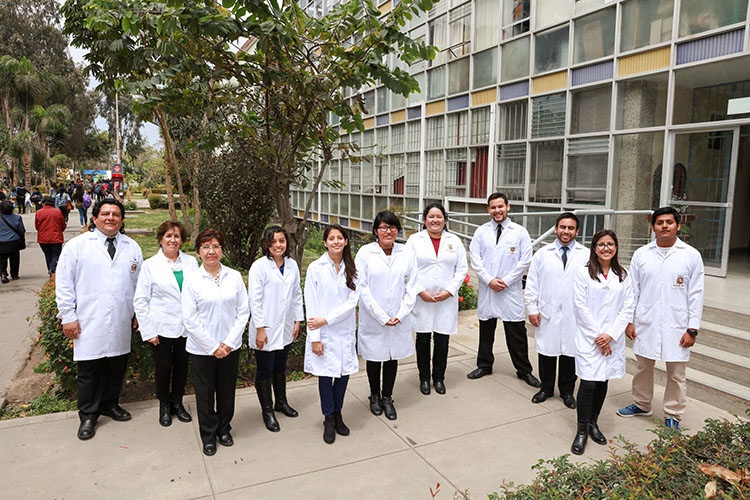 Unión Parasitaria (UNPAFCB) es un grupo que reúne a profesionales con experiencia en docencia universitaria e investigación en parasitología humana y animal. La experiencia profesional abarca las ciencias básicas de la parasitología y la utilización de herramientas modernas como la inmunología, biología molecular e informática aplicada a la parasitología. Como docentes integramos cátedras en parasitología en universidades públicas y privadas. Nuestra investigación abarca estudios realizados en diversas áreas de la parasitología como: cisticercosis, toxoplasmosis, enfermedad de Chagas, malaria, nematodos, vectores de parasitosis, tanto a nivel epidemiológico, inmunológico, y biología molecular. Producto del amplio conocimiento en el área de la parasitología permite a los integrantes de UNPAFCB, el haber asesorado tesis de pregrado y posgrado y haber realizado publicaciones científicas en revistas nacionales e internacionales indexadas. UNPAFCB se conformó con docentes profesionales dedicados a la parasitología, conocedores de la principales parasitosis que afectan a la población nacional. Con algo más de 20 años de experiencia, lo cual hace que podamos trabajar en equipo, y bajo presión, aportando toda nuestra experiencia aprendida para el conocimiento. Nuestros principales logros: Proyectos financiados por el VRIP-UNMSM, Proyectos Fincyt como parte colaboradora, artículos científicos, asesoría de tesis de pregrado y posgrado, y trabajos de proyección social.
Fingerprint
Dive into the research topics where Inmunología parasitaria en humanos y animales de importancia en salud pública is active. These topic labels come from the works of this organization's members. Together they form a unique fingerprint.
Network
Recent external collaboration on country level. Dive into details by clicking on the dots.


Research output
634

Citations

13

h-Index

24

Article
Toxoplasmosis Working Group in Peru and Bolivia,

Mar 2021

,

In:

PLoS Neglected Tropical Diseases.

15

,

3

, e0009199.

Research output: Contribution to journal › Article › peer-review

Flores, C. A.,

Jimenez, J.

,

Gomez-Puerta, L. A.

, Palacios, C., O'Neal, S. E., Muro, C.,

Gonzalez Zariquiey, A. E.

, Gilman, R. H. & Calderón, M.,

Jan 2021

,

In:

Veterinary Parasitology: Regional Studies and Reports.

23

, 100533.

Research output: Contribution to journal › Article › peer-review

Ayala, E. V., Rodrigues Da Cunha, G., Azevedo, M. A., Calderon, M.,

Jimenez, J.

, Venuto, A. P., Gazzinelli, R., Lavalle, R. J. Y., Riva, A. G. V., Hincapie, R., Finn, M. G. & Marques, A. F.,

10 Jul 2020

,

In:

ACS Infectious Diseases.

6

,

7

,

p. 1807-1815

9 p.

Research output: Contribution to journal › Article › peer-review