organization profile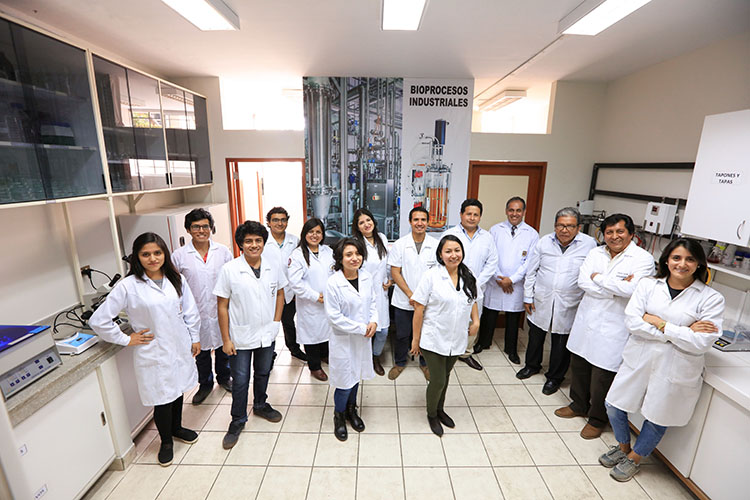 Somos un grupo de docentes, egresados, tesistas y estudiantes dedicados a tareas de Investigación Desarrollo e Innovación en temas vinculados a procesos biotecnológicos industriales de interés regional y nacional, a la producción y manejo de enzimas de importancia en el sector agroindustria, a la preservación del medio ambiente a través de la detección de marcadores moleculares de contaminación de ecosistemas naturales y la revalorización de efluentes industriales, a la producción de insumos biotecnológicos destinados al sector agropecuario: bioplaguicidas, bioinsecaticidas, bionematicidas y promotores de crecimiento. La naturaleza multidisciplinaria de nuestras investigaciones ha permitido la asociación con profesionales ingenieros y con investigadores de otros países como España universidad de Almería, México universidad Autónoma, Instituto de Biotecnología, entre otros.
Fingerprint
Dive into the research topics where Investigación y desarrollo de procesos biotecnológicos agroindustriales y ambientales is active. These topic labels come from the works of this organization's members. Together they form a unique fingerprint.
Network
Recent external collaboration on country level. Dive into details by clicking on the dots.


Deville, D., Sanchez, G., Barahona, S., Yamashiro, C.,

Oré-Chávez, D.

, Bazán, R. Q. & Umino, T.,

1 Mar 2020

,

In:

Ocean Science Journal.

p. 33-48

16 p.

Research output: Contribution to journal › Article › peer-review

Deville, D., Sanchez, G., Barahona, S., Yamashiro, C.,

Oré-Chávez, D.

, Bazán, R. Q. & Umino, T.,

1 Mar 2020

,

In:

Ocean Science Journal.

55

,

1

,

p. 33-48

16 p.

Research output: Contribution to journal › Article › peer-review

Claudio-Fonseca, J.,

Flores-Paucarima, A.

,

Soto-Cordova, M. M.

, Palma-Soto, S., Torre, A. & Tarazona, D.,

1 Oct 2019

.

Research output: Contribution to conference › Paper