organization profile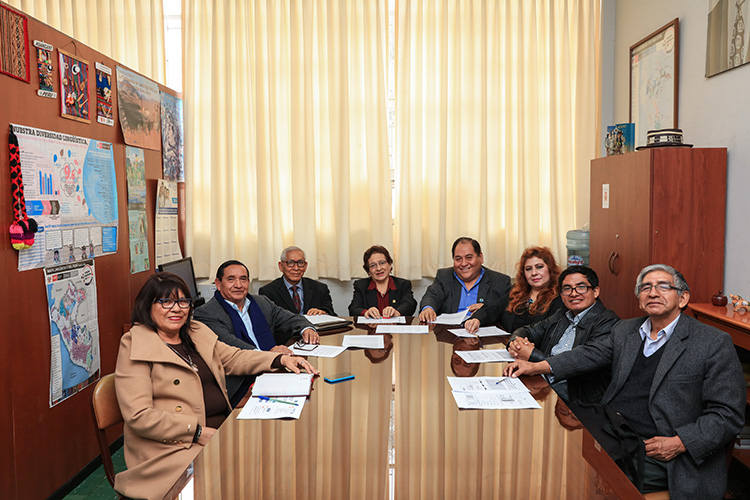 LINGÜÍSTICA, CULTURA Y SOCIEDAD es un grupo de investigación interdisciplinario del Facultad de Letras y Humanidades, conformado por especialistas tanto de lingüística, filosofía y arqueología. Tiene como principal objetivo investigar sistemáticamente las lenguas peruanas como medio de expresión social, cultural e histórico. Su objeto de estudio abarca tanto las lenguas de filiación andina como amazónicas e incluso, las diversas formas que tienen los castellanos regionales del Perú. Al investigar las lenguas andinas y amazónicas dentro de su contexto histórico, es posible encontrar datos confiables de la formación de diferentes culturas peruanas y sus desplazamientos. Esto nos permitirá no solo obtener información que va a tener un un impacto académico sino también social pues explicará las distintas relaciones entre los pueblos que forman un Perú multicultural y multilingüe. Los productos que se obtendrán serán eminentemente funcionales pues servirán principalmente a la comunidades de hablantes. El castellano regional, resultado del contacto de lenguas, ha sido escasamente estudiado y poco se sabe de su variedad, por ello, será un tema importante de investigación del grupo.
Fingerprint
Dive into the research topics where Lingüística, cultura y sociedad is active. These topic labels come from the works of this organization's members. Together they form a unique fingerprint.
Network
Recent external collaboration on country level. Dive into details by clicking on the dots.


González-García, A. C., Crispín, A.,

Solís, R. S.

, Ricra, J., Criado-Boado, F. & Belmonte, J. A.,

Mar 2021

,

In:

Latin American Antiquity.

32

,

1

,

p. 154-172

19 p.

Research output: Contribution to journal › Article › peer-review