organization profile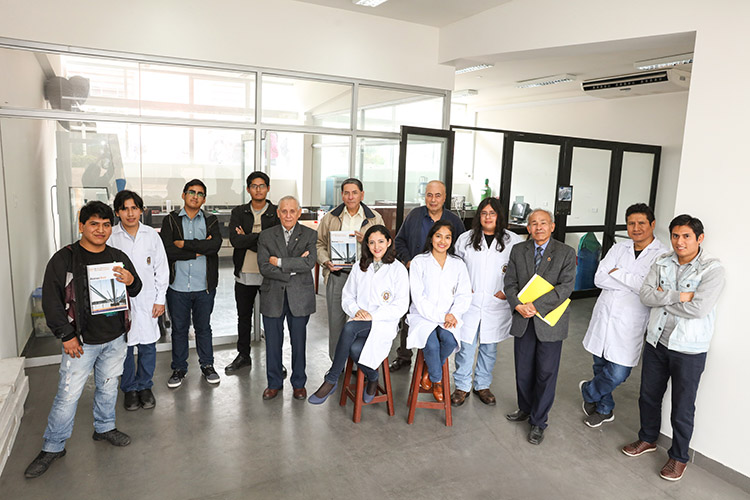 El mundo de los materiales es inmenso y el Perú cuenta con una diversidad de materiales metálicos y no metálicos. Los materiales funcionales son materiales que pueden tener propiedades eléctricas, dieléctricas, electromagnéticas, ópticas y magnéticas. Estos materiales pueden ser metálicos, polímeros, cerámicos, compósitos, carbones, semiconductores y superconductores y pueden tener aplicaciones en la microelectrónica, capacitores, aislantes eléctricos, memorias para computadoras, óptica, lasers, detectores de luz, sensores, registros magnéticos, motores, en la salud, recolección de energía entre otros. Lo que se quiere es que los materiales trabajen por ejemplo el material superconductor YB2Cu3O7-? que tiene una temperatura critica de 90 K ahora se hacen cables superconductores que permite el paso de la corriente sin disipar energía por el efecto Joule. Otra propiedad es la de expulsar el campo magnético y ahora se producen vagones levitados magnéticamente. Los SPIONs (Superparamagnetic Iron Oxides Nanoparticles) nanométricos funcionalizados con aminoácidos destruyen bacterias y así se puede limpiar la sangre, y así podemos seguir hablando de otros materiales.
Fingerprint
Dive into the research topics where Materiales funcionales is active. These topic labels come from the works of this organization's members. Together they form a unique fingerprint.
Network
Recent external collaboration on country level. Dive into details by clicking on the dots.


Fabián-Salvador, J.

, Diez, J. P., Aristizabal, R., Enzo, S. & Arnache, O.,

Dec 2020

,

In:

Archaeometry.

62

,

6

,

p. 1182-1194

13 p.

Research output: Contribution to journal › Article › peer-review

Cesareo, R., Franco Jordan, R., Fernandez, A., Bustamante, A.,

Fabian, J.

, del Pilar Zambrano, S., Azeredo, S., Lopes, R. T., Ingo, G. M., Riccucci, C., Di Carlo, G. & Gigante, G. E.,

1 May 2016

,

In:

X-Ray Spectrometry.

45

,

3

,

p. 138-154

17 p.

Research output: Contribution to journal › Article › peer-review