organization profile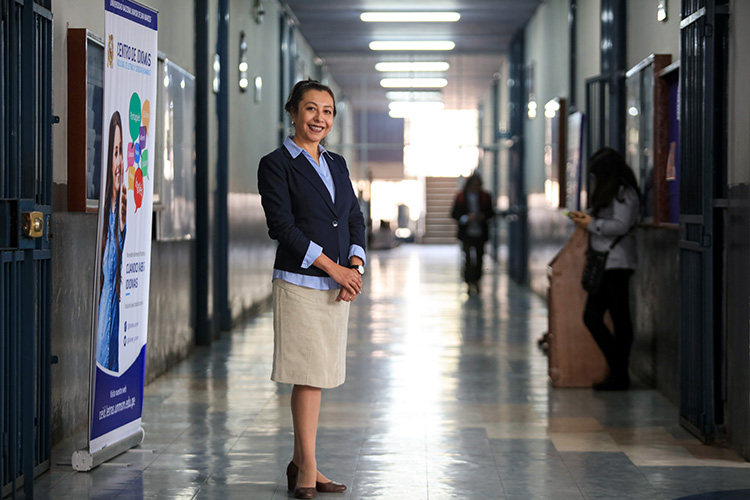 MEDIALAB UNMSM es un Laboratorio de Medios que posibilita a los estudiantes y docentes experimentar, proponer, innovar con medios digitales. Tiene reconocimiento como Núcleo de Investigación Tecnológica, NIT, con RR N°01690-R-16. Tiene la denominación MEDIALAB UNMSM, COBERTURA DE BANDA HACIA EL CONOCIMIENTO y, junto con su logotipo, cuenta con la distinción de marca y signo distintivo otorgado por Indecopi, mediante certificado N° 00091545, que distingue la transmisión por radio en streaming para difusión de resultados de la investigación científica que se produce en la Universidad Nacional Mayor de San Marcos. Es miembro fundador de la Red Internacional de Laboratorios RED ITC (Red de Investigación Interdisciplinar en Tecnología y Comunicación, cibercultura y nuevos géneros audiovisuales), junto con universidades de México, España, Brasil. Este Laboratorio ha alojado también los proyectos de investigación Multidisciplinario 2016 (Registro, sistematización y visualización de la documentación científica generada en la UNMSM: Open Data) y CON CON 2016 (Impacto del ciberactivismo en las elecciones presidenciales del Perú en el 2016). Gracias al proyecto Multidisciplinario 2016 se compró un servidor web que permite el alojamiento de los servicios en podcast, videocast, streaming y textos hipermedia que el MEDIALAB ofrece a la comunidad universitaria y público en general.
Fingerprint
Dive into the research topics where Media Lab UNMSM is active. These topic labels come from the works of this organization's members. Together they form a unique fingerprint.
Network
Recent external collaboration on country level. Dive into details by clicking on the dots.