organization profile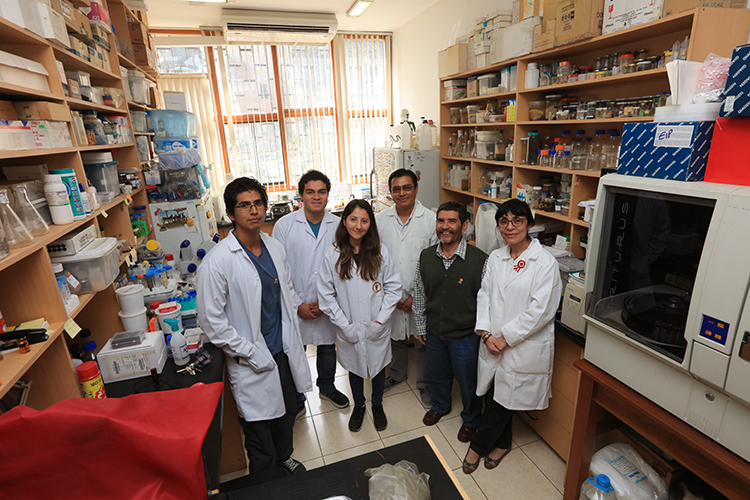 El Perú tiene al 70% de la población mundial de alpacas. Es un animal que ha evolucionado y que los peruanos seleccionaron para sobrevivir y reproducirse en entornos de oferta nutritiva limitada. Enfermedades como la sarcocistiosis arruinan la carne bajando el precio y atentan contra el sistema productivo. Este colectivo se propone mejorar el sistema productivo de las alpacas estudiando la relación entre las alpacas, las enfermedades que las afectan y las alternativas de control de las mismas. Se trata de seguir estudiando las enfermedades y buscar solucione a las mismas para gerenciar la salud optimizando el beneficio del productor.
Fingerprint
Dive into the research topics where Mejora del sistema productivo de alpacas is active. These topic labels come from the works of this organization's members. Together they form a unique fingerprint.
Network
Recent external collaboration on country level. Dive into details by clicking on the dots.


Hernández-Orts, J. S., Kuzmina, T. A.,

Gomez-Puerta, L. A.

& Kuchta, R.,

Dec 2021

,

In:

Parasites and Vectors.

14

,

1

, 219.

Research output: Contribution to journal › Article › peer-review

Gomez-Puerta, L. A.

, Flores, V., Vega, R., Brugni, N., Viozzi, G.,

Lopez-Urbina, M. T.

&

Gonzalez, A. E.

,

Jan 2021

,

In:

Veterinary Parasitology: Regional Studies and Reports.

23

, 100532.

Research output: Contribution to journal › Article › peer-review